Pleased to see high profile projects with Iran: UK envoy
September 25, 2017 - 20:46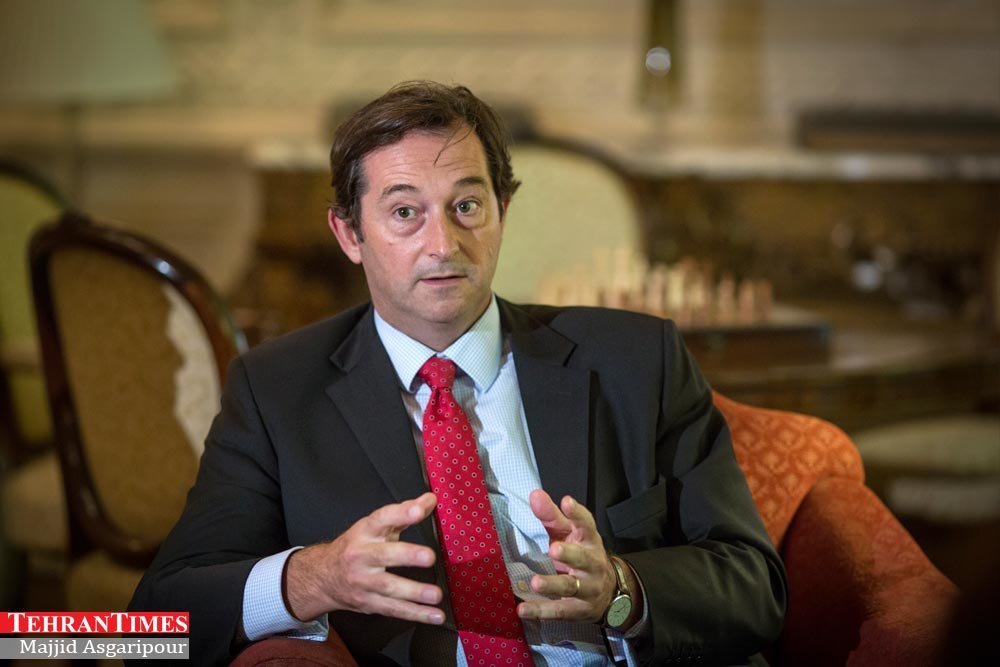 TEHRAN – The ambassador of the UK to Tehran has expressed his satisfaction over signing economic deals with Iran.
"Pleased to see high profile projects between Iran and UK-based companies generating so much interest and supporting," Nicholas Hopton wrote in his twitter account on Monday.
UK renewables investor Quercus has signed a deal worth 800 million euros to build and operate a 600-megawatt (MW) solar farm in Iran, the company said on September 20.
The work located in central Iran is expected to take three years, with the project coming online in 100 MW phases every six months, Quercus said of its first project outside Europe, according to the portal of the Iranian Embassy in London.
The company will be responsible for the construction, development and operation of the plant, for which it will set up a specialist team based in Tehran to help deliver the project, including a head of engineering, financial controller, project coordinator, planning manager and procurement staff.
The project by Iran's Ministry of Energy has attracted enough interest from private and institutional investors, including sovereign funds.
Hamid Baeidinejad, Iran's ambassador to the UK, said the deal with Quercus would support Tehran's goal to become a "major hub of solar energy serving the region and beyond," Daily Telegraph reported.
Hopton said in August that the international nuclear deal between Iran and world powers has paved the way for ties between Britain and Iran to flourish.
MG