Hossein Salami named IRGC chief
April 21, 2019 - 20:17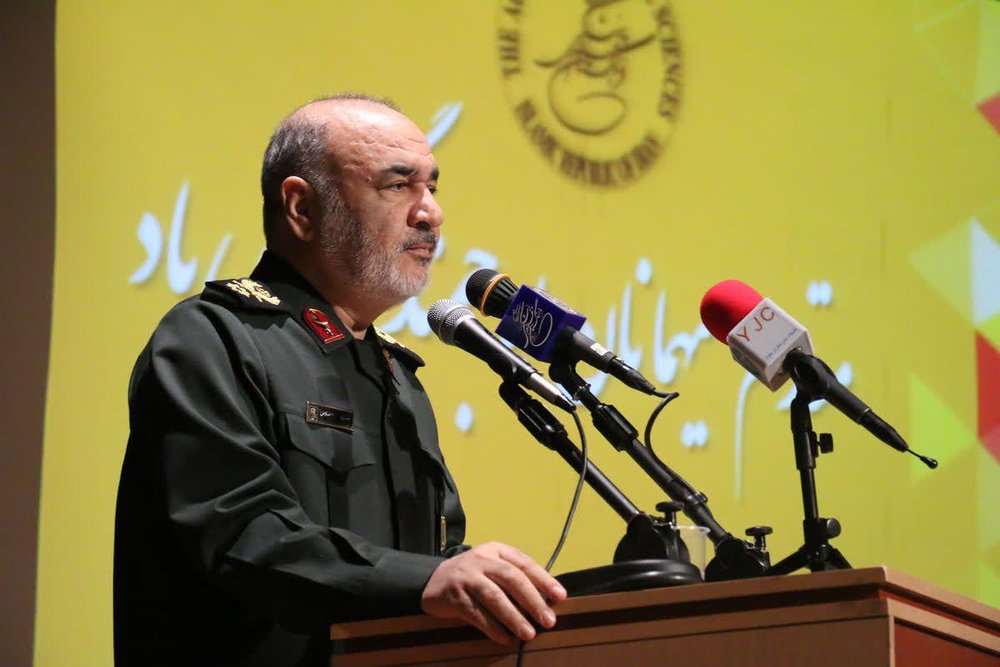 TEHRAN - In a decree issued on Sunday, Leader of the Islamic Revolution Ayatollah Ali Khamenei, as the commander in chief, promoted Hossein Salami to the rank of major general and appointed him to the commander of the Islamic Revolution Guards Crops (IRGC).
Salami replaced Major General Mohammad Ali Jafari who held the post since September 2007.
Salami acted as the IRGC second-in-command. The Leader also thanked general Jafari for his valuable and abundant services.
In part of his decree, Ayatollah Khamenei said based on the need for change in the IRGC commandership suggested by Major General Jafari and "in view of your competence and valuable experiences in top and different managerial posts in the revolutionary, jihadi, and popular institutes of the Guards… I appoint you, by granting the rank of major general, to the commander of the Islamic Revolution Guards Corps."
PA/PA