Wetlands reduce flood devastation to a third
April 23, 2019 - 22:11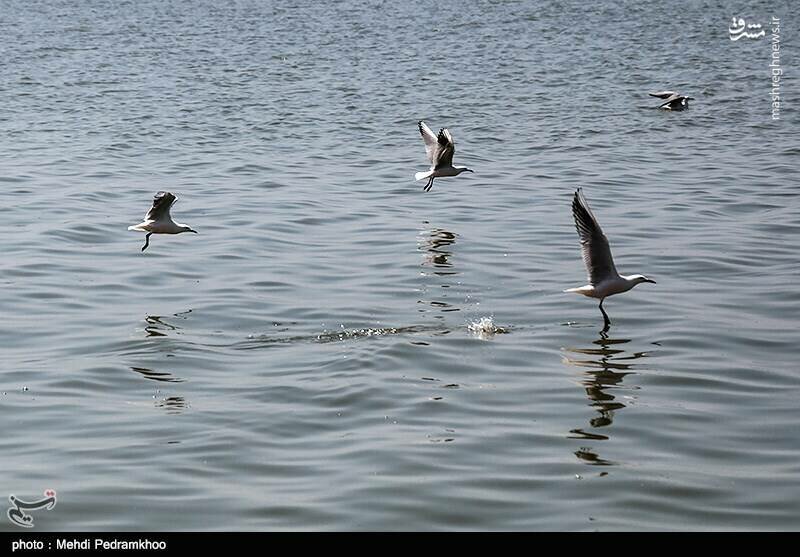 TEHRAN – Wetlands played an important role in minimizing destructive effects of flood which has recently hit many provinces across the country, deputy chief for natural environment and biodiversity directorate at the Department of Environment (DOE) has stated.
Three wetlands, which stored 120 to 130 million cubic meters of flood water, have eliminated two thirds of flood destruction in northeastern Golestan province, IRNA quoted Hamid Zohrabi as saying on Monday.
Dredging and restoring the country's wetlands have decreased flood damages to a great extent, he highlighted, adding, if the wetlands were entirely drained and lost function, the damages would have been multiplied by 3 folds.
It has also been proven that a large amount of flood water flowed in Khuzestan province's wetlands prevented flood to vastly affect the area, he added.
Drainage and land use changes of wetlands especially in the mountainous areas are among the most destructive mistakes made, he lamented.
Turning wetlands into agricultural lands will lead them to lose their function of containing flood severity, he further noted.
He went on to say that it is so essential to take steps toward sustainable restoration of wetlands and providing their water right, otherwise, they will be lost once again due to rising temperature and evaporation.
Referring to good condition of wetlands in the country, he said that 40 to 90 percent of the wetlands are filled with water, except few of them which are still suffering water shortage, namely, Parishan Lake in Fars Province.
Even Gavkhooni wetland, Isfahan province, is covered with water by 10 to 15 percent, and Bakhtegan wetland, Fars Province, by 30 to 40 percent, he stated, adding that water also flowed in Hamoun wetland, Sistan-Baluchestan province and Hour-al-Azim wetland, Khuzestan province, by 70-80 and 90 percent, respectively.
Flood water pollution undeniable
Pointing to the quality of water entered the wetlands, he explained that flood water carried a large amount of sediment, estimated up to 50 percent in some areas, therefore, sediments can contain nutrients for farms, but on the other hand can destroy natural ecosystems.
The water also can lead to mortality of aquatic species along with changing their habitat conditions, he regretted, adding, some species are sensitive to water turbidity which bear the most harmful consequences.
Zohrabi noted that undoubtedly, floodwater in urban areas has been polluted by urban, domestic, industrial and hospital wastewater, however, when there is a huge amount of water, pollution cannot be very serious.
New SDS hotspots worrisome
Sediment loads and mud left behind after flooding could turn into new sand and dust storm (SDS) hotspots after being dried, therefore, we must think of a solution such as planting new vegetation, he said.
Estimating the entire damage is time consuming due to being involved in various processes, and requires deep and precise studies, he stated, adding, estimating damages in some countries lasted for about 4 to 5 years.
No permit issued for construction in riverbeds
Responsible organizations must prevent the reconstruction of damaged sites in the river beds and banks, as floods have repeatedly occurred in these areas, he also said.
No oil spill in Hour-al-Azim wetland
So far, no oil spill in the Hour-al-Azim wetland has been reported by the Ministry of Oil, he stated, explaining, some parts of Hour-al-Azim is not filled with water due to its natural and geographic condition, therefore, the Ministry have not prevented water from reaching any part of the wetland.
Construction of destructive dams must be banned
Elsewhere in his remarks, Zohrabi noted that although, some environmentalists are opposed to any kinds of damming activities, dams can be both good and bad, if they are located in an inappropriate place, they have no contradiction with the environment.
The construction of any dam requires an environmental impact assessment, and if it shows any threat to the environment, the DOE will oppose, he further added.
Lessons learned from flood
Speaking of the recent unprecedented rainfalls, he stated that the recent flood event taught us a lesson that humans should not abandon and take measure against the environment but to protect it.
Land use changes and excessive exploitation of natural resources can lead to soil erosion and flooding, ultimately, environmental degradation, he highlighted, noting, flood challenged the misconception saying that all of the nature's components can be engineered.
He went on to explain that some believe that damming and defining plans such as watersheds can prevent flooding and destruction, but most of the damages occurred to the facilities lying in the river beds.
To contain the destructive effects of the flood, we must initially revitalize and protect the barriers that nature has created to control flood, such as forests, rangelands and natural resources, he concluded.
FB/MQ/MG