By M.A. Saki
Increasing gasoline price is a viable source to fix flood damage
April 24, 2019 - 12:37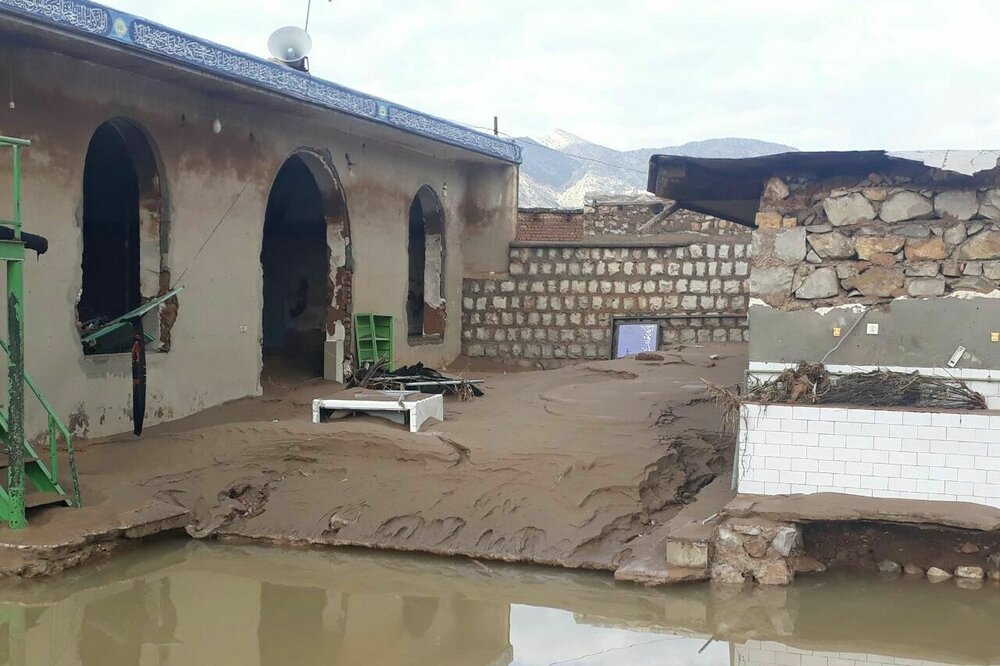 It may not still be clear to fully assess the damage caused by devastating floods that have hit about 235 cities and 4,304 villages across Iran over one month.
However, one thing is clear: the extent of damage in very large.
Now the question is how to provide money to fix the damage. Parliamentarians who have approved the budget for the current fiscal year (March 2019-March 2020) have acknowledged that there is not enough resources to pay compensation to those whose houses or farms have been demolished or rebuild roads and bridges that have been washed away by the floods.
So what should be done? The easiest way is to withdraw money from the National Development Fund (NDF) to repair the damage. But to the extent that it is possible it is not advisable.
Withdrawing money from the fund will increase liquidity which is already very high and is considered as the main culprit for high inflation rate.
There is a second way: To increase fuel prices, especially the heavily subsidized gasoline, to provide money for the purpose.
Surely, if such a proposal is raised it will face a backlash by the public as well as some pseudo-economic experts. They say it will cause inflation and will add to the economic pains of the poor classes.
There is no doubt that increasing gasoline prices will lead to higher inflation but not as much as the astonishing figures given by some people and pseudo-experts.
The Iranian people should notice that at a time that about 2 million people are facing a humanitarian crisis due to relentless rains and flooding, just on Monday the Trump administration announced that it will end all sanctions waivers for buyers of the Iranian oil and that any country that buys oil from Iran will be subject to U.S. sanctions.
The cruel Donald Trump, John Bolton and Mike Pompeo have closed all channels that no Iranian national living abroad or any foreign citizen can send money to help the flood victims.
In such a situation in which the Trump-Pompeo-Bolton triumvirate is putting maximum economic pressure on Iran in violation of international law and it faces no serious international condemnation, it is the Iranian people themselves who should help each other and stand on their own feet. One of the way to counter economic problems and financial constraints is to put an end to unnecessary and blind subsidies including the one being allocated to gasoline for decades, even before the 1979 revolution.
In his nearly 68-month presidency, Hassan Rouhani's government has increased gasoline prices by just 300 tomans (2 euro cent) but inflation started increasing incredibly since Trump pulled the U.S. out of the 2015 nuclear deal and the value of national currency, rial, started nosediving against foreign currencies.
Increasing petrol prices will not only put a brake on its rising consumption, which reaches about 105 million liters on certain days, it has many other advantages as well. It helps reduce air pollution and trafficking of gasoline, decreases unfair gasoline subsidies which have been mostly benefitting car owners as well as the rich and super-rich.
No sound economic system expends billions of euros for subsidizing petrol.
Depending on the value of oil in the international market, the government is selling gasoline at one-fifth or one-seventh of its real price.
According to Donya-e-Eqtesad, an economic daily newspaper, the government is paying 400 billion tomans (about 25 million euros) subsidy to gasoline per day.
We hope that the logic of economics will finally prevail, and partially, if not fully, decades of unreasonable and blind subsidy system to gasoline would come to an end. And let's hope that flood damage would serve as vehicle to achieve that goal.
***Figures in this article are based on the street market rate for euro.