Rouhani likens Trump to a knifeman whom Iran won't negotiate with 
April 24, 2019 - 15:48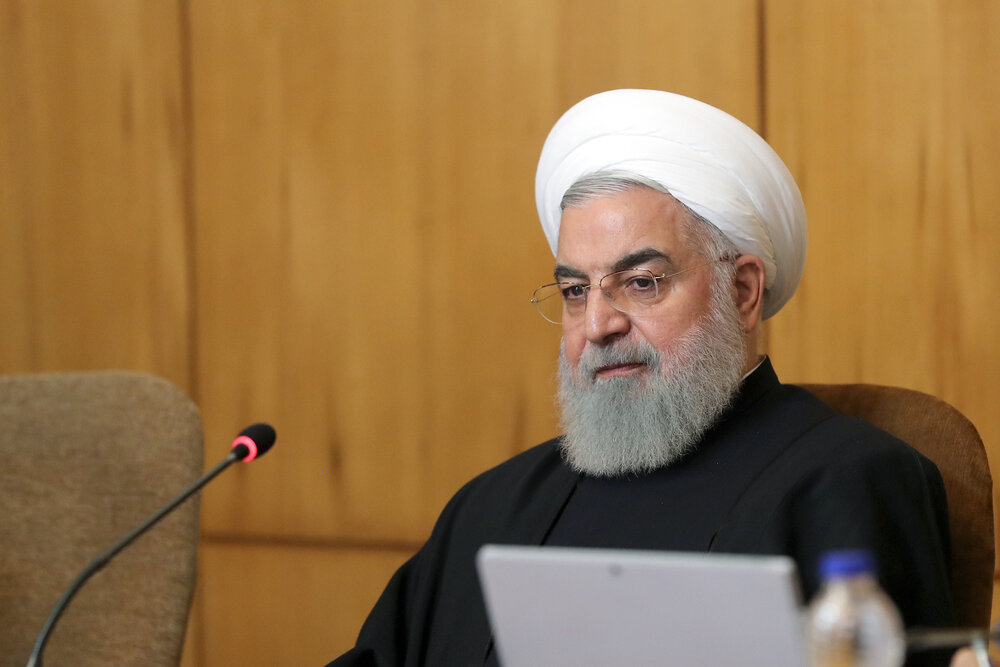 TEHRAN – President Hassan Rouhani of Iran on Wednesday likened U.S. President Donald Trump to a knifeman with whom Iran will not negotiate.
"Undoubtedly, accepting the demands of a knifeman who through bullying and lying is seeking negotiation will get nowhere," Rouhani told a cabinet meeting.
Rouhani said Iran has always been seeking negotiation and diplomacy but negotiation is possible only when there is no pressure.
"We have always been the man of dialogue and diplomacy, as we have been the man of war and defense, but negotiation is possible only when all pressures are lifted and they apologize for their illegal measures and there is mutual respect," Rouhani stated.
Rouhani also said the Iranians should be well aware that despite a propaganda campaign the United States is not ready for negotiations with Iran.
"America is not ready for negotiations at all, and the things that it is doing is to defeat the Iranian nation," Rouhani remarked.
The Trump administration is intensifying its pressure on Iran since it withdrew from the international nuclear deal, officially known as the Joint Comprehensive Plan of Action, and reimposed sanctions on Iran.
In recent weeks, the U.S. has taken radical measures against Iran. On April 8, it designated the Islamic Revolution Guards Corps (IRGC) as a terrorist organization. Also, on April 22, the U.S. announced that it will not extend sanctions waivers for the buyers of Iran's oil and asked the remaining countries that import oil from to stop their purchases by May 2 or face U.S. sanctions.
We should make the U.S. repentant
Rouhani went on to say that Tehran should make the U.S. regretful for its "illegal and oppressive" measures against Iran.
"We should prove in action that Americans are mistaken and their calculation is wrong, and whenever they realize their mistake and get ready to resolve the issues logically and reasonably then we are ready for that," Rouhani explained.
'No alternative other than resistance'
The president called on the Iranian nation that there is no alternative other than "resistance" against the U.S. moves against Iran.
"We should teach an aggressor who wants to put pressure on Iranians step by step that he has chosen a wrong path."