'Proper vegetation cover could reduce flood damage'
April 28, 2019 - 22:37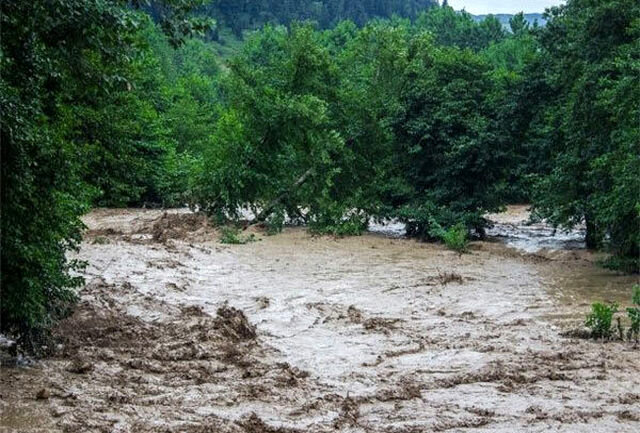 TEHRAN – Distinguished environmentalist Mohammad Darvish has said that loss of vegetation cover and conversion of forests to rainfed farmlands has caused the country to be more vulnerable to flooding as proper vegetation cover could reduce flood damage.
"The flood is not always a disaster, but part of its destructive effects is the result of human activities that causes rain and floods to be destructive," he said, adding, deforestation and lost vegetation are the major reasons behind severe floods in different regions.
Referring to the country's plant species richness, he regretted that construction measure, tearing down the trees, excessive underground water withdrawal and soil erosion caused by the human have adversely depleted forests and its vegetation cover.
"In recent years, these valuable natural resources have undergone such overexploitation that could not contain flood caused by above normal rainfall," he lamented, IRNA reported on Sunday.
According to the statistics published last year by Forests, Range and Watershed Management Organization, about 55.5 percent of the country's total land area are covered with watersheds, which accounts for 91 million hectares.
Moreover, some 255 cities amounting to 41.5 percent of the total cities across the country have been built in the riverbanks, 8,650 villages accounting for 12.7 percent of the country's villages, and about 1 million hectares of agricultural lands, 20,000 qanats and many roads are at high risk of flood, as well.
"Plant species distribution reduces downstream flood levels and flows along with helping soil to absorb more water," he highlighted, adding, this is while degradation of plant species contributed to catastrophic floods which hit most of the country's provinces and imposed financial losses on the people.
Over the past six decades, northern forests which once stretched to 3.5 million hectares has dropped to about 1.6 million hectares, he regretted.
"In Zagros, 30 percent of the forests have been lost and nearly 20 million oak trees were disappeared," he also lamented.
Other factors contributing to destructive flood is land use changes, transforming forests into rainfed agricultural lands, as a large part of the Zagros forest is converted into farms, he noted, adding, in addition presence of livestock prevent young seedlings from growth.
"Undoubtedly, if the forests were in better condition, flood damage would decrease," Darvish noted.
Recent flooding has carried 500 million tons of soil from forests, pastures and slopes, which brought financial loss of 1.8 quadrillion rials (nearly $42 billion), he said, adding, it takes several thousand years to compensate for the loss, given that the production of soil per centimeter takes 800 years on average.
Speaking of water scarcity, he explained that the country received great amount of rainfall which brought most of the wetlands back to life, except for parts of the Bakhtegan and Gavkhooni wetlands, so this year it is unlikely to face water shortages.
However, the water scarcity across the country will not be compensated, as per meter of precipitation only one quarter of water can penetrate into underground water resources, he added.
He went on to say that by no means should we think that all the shortages will be tackled with the rainfalls because we have consumed 1,000 years' worth water in less than 30 years, and it takes several thousand years to be replaced.
He further suggested some solution on utilizing the rainwater, including directing the water to the wetlands and springs to contain dust generation, increasing the underground water resources levels, and rehabilitating the aquifers and qanats.
Damn construction is not a way to store rainwater, but the water should be allowed to enter its own path, such as the Persian Gulf, the Caspian Sea and Khuzestan plains to improve marine ecosystem and provide better nutrition for aquatic species, he concluded.
FB/MQ/MG