400 professors call on Salami to reshape IRGC
April 28, 2019 - 20:45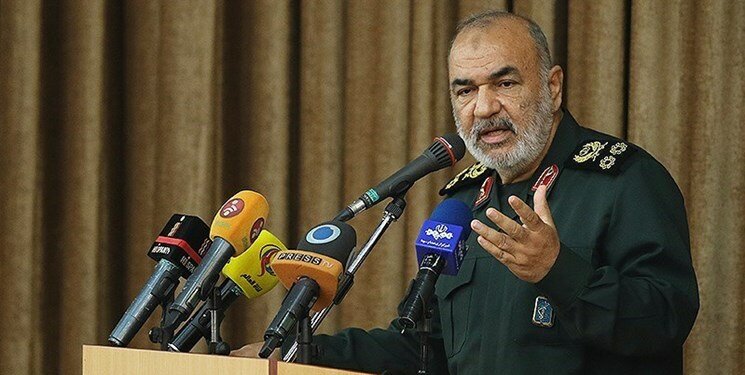 TEHRAN – 400 university professors have called on Major General Hossein Salami, the newly appointed chief of the Islamic Revolution Guards Corps (IRGC), to reshape the IRGC to fit the agenda of the Islamic Republic in its second 40 years of existence.
In an open letter, the professors said the IRGC is very popular among regional nations as well as inside Iran because of its fight against terrorism and its services to the Iranians, Fars reported on Sunday.
This is in spite of the U.S. psychological war against the IRGC, they stated.
The IRGC has turned into a unifying force among different political factions and tribes within Iran, they added.
The statement also condemned Washington's bullying of other nations, saying Salami's appointment as the commander of the IRGC coincided with the fall of the hegemony of "the criminal America" over the world.
"You are one of the professors of the Supreme National Defense University and one of the theorists of the need to enhance the strategic depth of the Islamic Revolution and the Islamic Republic of Iran," they said.
"The enemies of Iran and Islam know you with such characteristics as chasing and punishing the aggressor into the enemy's soil," they added.
MH/PA