Iran beat Argentina at FIVB U21 World Championship
July 22, 2019 - 20:25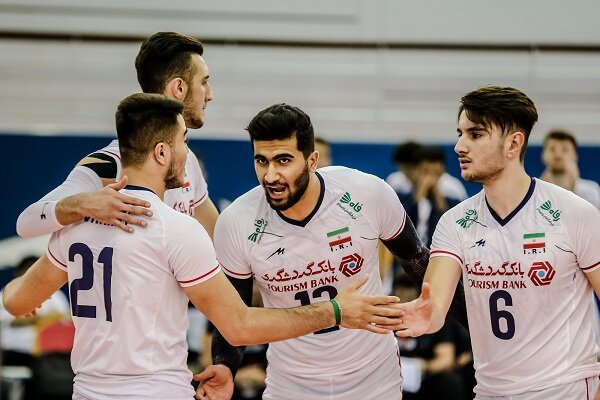 TEHRAN – Iran defeated Argentina 3-1 (25-19, 23-25, 25-22, 32-30) in Pool F of the 2019 FIVB Volleyball Men's U21 World Championship on Monday.
The Iranian team, headed by Behrouz Ataei, earned two 3-0 wins over Tunisia and Czech Republic but lost to Russia 3-2 in Pool C.
Morteza Sharifi scored 24 points, with captain Amirhossein Esfandiar adding 23 more for Iran's win at Isa Sport City.
Argentina opposite Luciano Palonsky scored 27 points in the loss, but has breached the 100-point mark (107 points) after four matches in the competition.
Iran will face Italy on Tuesday.
The top two sides in each pool will qualify for Pools E and F, which will in turn offer two places each in the semi-finals.
The final will be held on July 27.
The 20th edition of the FIVB Volleyball Men's U21 World Championship is taking place in Riffa, Bahrain.