By Yuram Abdullah Weiler
Armed groups in U.S. protest coronavirus shutdown
April 21, 2020 - 17:26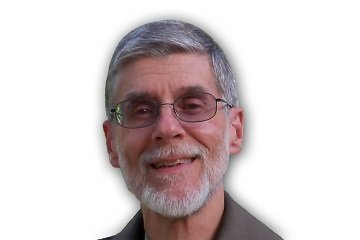 In the not-so-united United States, conservative-backed protests against state-ordered quarantines have erupted in a number of cities. Seeing an opportunity to push his open America agenda, U.S. president Donald Trump has encouraged the anti-shutdown demonstrations, which have included armed groups among the participants who are clamoring for an end to the stay-at-home orders.  Many state governors, however, insist that opening for business too soon and without adequate testing would lead to a sharp jump in coronavirus infections.
America at the financial abyss
The COVID-19 pandemic has pushed the American economic behemoth to the edge of a financial abyss. On February 12, 2020, the Dow Jones Industrials stock index closed at over 29,500, but by March 23, it had plummeted to below 18,600, while the unemployment rate in February stood at the record low of 3.5 percent. Taking full credit for low unemployment numbers and high stock prices, Trump boasted on February 12 about a record-setting stock market run of 144 days. The month before, he had pointed to the record employment level of 160 million workings, and bragged, "Nobody's ever even come close to that number."
Now, some ten million people have found themselves out of work due to mandatory business closures, pushing the unemployment rate, currently estimated at 13 percent, to levels not seen since the Great Depression of the 1930s, and expected to soon surpass the level reached during the global financial collapse of 2008. One economist at Moody's has speculated that the actual number of unemployed maybe 17 million, which would represent the greatest number of unemployed persons in U.S. history.
The U.S. economy has run into a metaphorical "brick wall." 22 million workers have applied for unemployment benefits, the Small Business Administration has run out of money to support its paycheck protection program, and the stimulus checks promised by the Trump cabal have been delayed due to "technical glitches." Despite the $2.2 trillion stimulus package passed by the U.S. Congress, the economy remains in financial gridlock, and frustrations among U.S. citizens, who have been enduring a virtual lockdown for over a month, are reaching an unprecedented critical level.
Enter the armed protesters
Given the paucity of specific information on when the stay-at-home orders might be lifted, and if their former jobs will even exist in the post-pandemic U.S., some Americans have taken to the streets in protest. From Texas to Wisconsin, and at the capitols of Ohio, Minnesota, Michigan, Virginia and elsewhere, protesters have gathered in open defiance of shelter-in-place orders to voice their grievances, waving American flags and chanting, "Let us work!" Trump, a Republican, has encouraged and further inflamed the passions of the protestors with a series of posts on Twitter, calling upon them to "Liberate" a number of states with Democratic governors.
Common among the protesters is a conviction that the U.S. government is lying about the severity of COVID-19, or, at a minimum, exaggerating the risk of spreading the disease through social contact. "I don't fear a potential pathogen," declared protestor Dave Litrell of Austin Texas, who stated his belief that potential pathogens are always present around us. Others chanted, "Fire Fauci," referring to Dr. Anthony Fauci, the director of the National Institute of Allergy and Infectious Disease. In apparent approval, the U.S. president opined, "There are a lot of protests out there. And I just think that some of the governors have gotten carried away."
In Concord, New Hampshire joining in with other demonstrators were armed members of the "Boogaloo Movement," a rightwing extremist network that wants to start a second U.S. civil war by targeting liberals and law enforcement. While the name sounds humorous, the groups making up the movement, and their participation in right-leaning protests, is no laughing matter. "The topic network for boogaloo describes a coherent, multi-component and detailed conspiracy to launch an inevitable, violent, sudden, and apocalyptic war across the homeland," states a report by the Network Contagion Research Institute (NCRI).
DeVoss funds gridlock in Michigan
The largest of the anti-lockdown demonstrations so far took place in Lansing, Michigan, where an estimated 3,000 joined in protest on April 15. Dubbed "Operation Gridlock," the event was organized by the Michigan Conservative Coalition to target the state's Democratic governor, Gretchen Whitmer, and her so-called "radical, progressive agenda" of trying to halt the spread of coronavirus by means of her stringent stay-at-home restrictions and thereby save people's lives. The Michigan Conservative Coalition, whose goal is "to train an army of conservative activists," is associated with Michigan Trump Republicans, which co-chairs Trump's re-election campaign in the Wolverine State.
The Michigan Conservative Coalition, in turn, is promoted by the Michigan Freedom Fund, one of the sponsors of Operation Gridlock, and is mainly funded by the DeVoss family, of whom Betty DeVoss, Trump's Secretary of Education, is a member. Predictably, Michigan Freedom Fund chair denied that his organization was funded by the DeVoss family, whose spokesman, Nick Wasmiller, claimed likewise that Operation Gridlock did not receive any of the family's funding. However, Facebook confirmed that the Michigan Freedom Fund paid for an ad posted on its Facebook page featuring the Gridlock protest.
Among the participants in the well-funded and publicized demonstration were a number of extremist rightwing armed groups, including the neo-fascist Proud Boys and Michigan Liberty Militia. In regard to the DeVoss involvement in the Operation Gridlock event, Governor Whitmer remarked that "it's really inappropriate for a sitting member of the United States president's Cabinet to be waging political attacks on any governor, but obviously, on me here at home."
Concerning Trump's unabashed support for the anti-shutdown protesters and blatant lack of condemnation of the involvement of armed extremists, Governor Jay Inslee of Washington, a state hit very hard by the coronavirus pandemic, commented, "The president is fomenting domestic rebellion and spreading lies even while his own administration says the virus is real and is deadly, and that we have a long way to go before restrictions can be lifted."
A soon-to-be-fascist America
Juan Cole, Professor of History at the University of Michigan, has compared the machinations of Trump and his comments inciting political violence with those of Italian dictator Benito Mussolini. "I have consistently argued that the analogy for Trump is with Mussolini," he wrote. In October 2018, Cole warned that Trump "intends to mobilize his supporters in the far rightwing gangs, in the police and the armed forces as [Mussolini's] Black Shirts if he can, to break heads." Unfortunately, this is what we are witnessing now at the anti-quarantine protests erupting around America. It is only a matter of time before armed conflict breaks out, and Trump, no doubt, will be cheering it on,
YAW/