'Iranians are victims of Washington's foreign policy'
April 21, 2020 - 19:36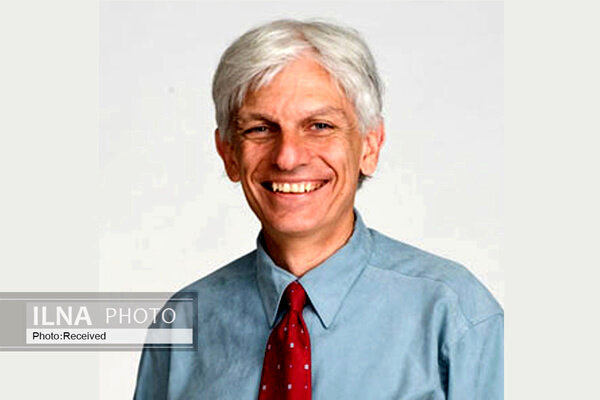 TEHRAN - John Calabrese, a professor at American University, has said that the Iranian people are victims of Washington's foreign policy.
In an interview with ILNA published on Tuesday, he said, "the Iranian people are not just victims of the coronavirus and they are also victims of the United States' foreign policy."
The professor noted that the "sanctions just complicate the problems".
The U.S. claims that humanitarian aid are exempt from the sanctions, however, the sanctions have been designed in a way that impede Iran's access to medicine and medical equipment as foreign companies are cautious to trade with Iran, Calabrese said.
Democratic U.S. presidential nominee Joe Biden said on April 2 that Trump's administration must ease economic sanctions on Iran as a humanitarian gesture during the global coronavirus pandemic.
He said the U.S. has a moral obligation to be among the first to offer aid to people in need regardless of where they live when confronting a virus that knows no borders or political affiliations, according to Aljazeera.
Donald Trump's administration is not only refusing to remove its illegal sanctions on Iran, it is also blocking Tehran's efforts to get emergency loan from the International Monetary Fund to cope with the coronavirus problem.

Democratic Senator Dianne Feinstein in a letter has urged Trump not to block Iran's access to a $5 billion loan from the IMF to help fight the coronavirus (COVID-19) crisis in the country.
"I am disappointed to see reports that your administration intends to block Iran from receiving $5 billion in humanitarian aid from the IMF to combat the coronavirus pandemic," Feinstein wrote in her letter to Trump.
"Providing these funds to Iran would help it respond more effectively to the disease and mitigate the risk of further destabilization in the region," she added.
For the first time since 1962, Iran applied for emergency IMF funding in March to help it fight the coronavirus outbreak. Washington has indicated it will block IMF funding for Iran.
Tehran, as well as several countries, the United Nations, some U.S. lawmakers, and human rights groups have urged the United States to ease the sanctions to help Iran respond more effectively to the virus.
"We are a member of the IMF... There should be no discrimination in giving loans," President Hassan Rouhani said in a televised cabinet meeting on April 8.
IMF managing director Kristalina Georgieva has stated that countries affected by the virus will be supported via Rapid Financial Instrument (RFI).
On April 8, President Hassan Rouhani dubbed illegal sanctions as "economic and medical terrorism".
Medicines and medical equipment are technically exempt from the U.S. sanctions, but purchases are frequently blocked by the unwillingness of banks to process transactions for fear of incurring large penalties in the United States.
Chris Murphy, the U.S. senator from Connecticut, warned on April 13 that the Trump administration could be partially responsible for "the death of innocent people" if it continues its current policies towards Iran amidst the epidemic.
"If this epidemic continues to grow and spread in Iran it will…result in the death of innocent people, partially as a result of U.S. policy that does not accrue to the national security benefit of our country," he told reporters on the conference call, The National Interest reported.
"Remember, if we don't beat it there, we don't beat it here. This virus doesn't respect borders," he added. "It's just good public health policy to help even our adversaries beat back this scourge."
Murphy had penned a March 26 letter, signed by ten other Democratic senators, asking the Trump administration to ensure that Iran and Venezuela can import medical supplies and other humanitarian goods to deal with the coronavirus outbreak.
Murphy also wrote on his Twitter page on April 6 that Iranians are dying of coronavirus partly because of U.S. sanctions.
"Innocent civilians are dying there in part because our sanctions are limiting humanitarian aid during coronavirus," he tweeted.
Fan Hongda, a professor of international relations at Shanghai International Studies University (SISU), has also said that the United States sanctions on Iran violate human rights.
"Iran is fighting the coronavirus and faces shortage in medicine and medical equipment because of the United States' long term sanctions. This issue has affected the Iranian people's health seriously," he told IRNA in an interview published last week.
He added, "Instead of helping the countries to fight the coronavirus, the United States has imposed sanctions on Iran and put pressure on other countries not to help Iran."
Despite the U.S. pressure, China has not stopped sending aid to Iran, he noted.
Foreign ministers of the European Union have urged suspension of sanctions against countries, including Iran, in the fight against the coronavirus pandemic.
Dane Rowlands, a professor at Carleton University, has said it is "regrettable" that the United States is refusing to ease sanctions on Iran while the country is fighting the deadly virus.
"The United States can reduce restrictions and facilitate Iran's access to medicine, however, the government of the United States does not prioritize this issue which is regrettable," Rowlands told ILNA in an interview published on April 6.
He noted that innocent people are losing their lives in Iran due to lack of access to medicine resulting from U.S. sanctions.
On March 31, a UN human rights expert called for lifting international sanctions against countries ranging from Iran to North Korea and Venezuela in coronavirus crisis, according to Reuters.
NA/PA