Iranian pianist Puyam Azadeh to hold workshops at German festival
July 2, 2021 - 19:0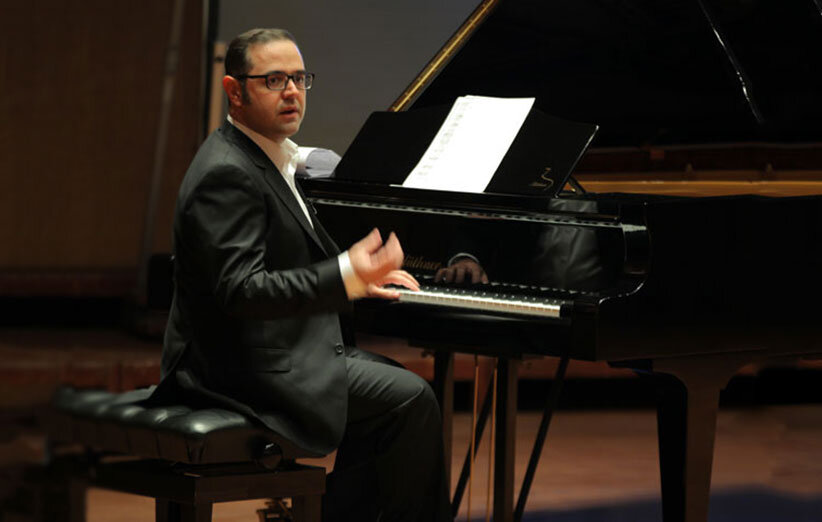 TEHRAN – Iranian pianist Puyam Azadeh, who is a professor of the instrument at the University of Tehran, will be holding workshops at the 71st edition of the Bayreuth Festival of Young Artists in Germany.
The workshops are part of the Intercultural Piano Education Project that the organizers have initiated to offer young piano teachers from all over the world a unique platform for international exchange.
The workshops will focus on comparing and contrasting piano education and piano literature of various cultures and countries.
Participants will also become familiar with different methodologies of teaching piano during these workshops.
The workshops will take place from August 13 to 16 and will be conducted digitally on the video platform Zoom.
Admission to the workshop is free and it will be held in English. The outcomes of the workshop will be recorded both in vision and sound. Upon completion of the project, they will be presented as part of the Young Artists Festival Bayreuth.
Azadeh, 42, began playing piano in his childhood and has been playing ever since. He studied classical European and classical Persian music (BA), as well as piano (MA) at the Tehran Academy of Arts, and participated in master classes with Professor Paul Gulda at the Bayreuth Festival of Young Artists in Germany.
Since 2007, he has been a full Ph.D. scholarship holder of the German Academic Exchange Service (DAAD). He worked as Assistant Professor at Martin-Luther-University Musical Institute in Germany where he also received his doctoral degree with great honor "Magna Cum Laude" in January 2015.
Founded in 1950 under the patronage of German composer Jean Sibelius, the Bayreuth Festival of Young Artists is organized and performances done by young talent from all over the world, and is seen and loved by an international audience.
The close collaboration of young artists and cultural managers is an important part of the festival experience, since mutual trust and empathy are cornerstones of cultural exchange.
Photo: This file photo shows Iranian pianist Puyam Azadeh giving a recital.
MMS/YAW