By Faranak Bakhtiari
Wildlife population shrinking towards extinction
March 4, 2022 - 17:42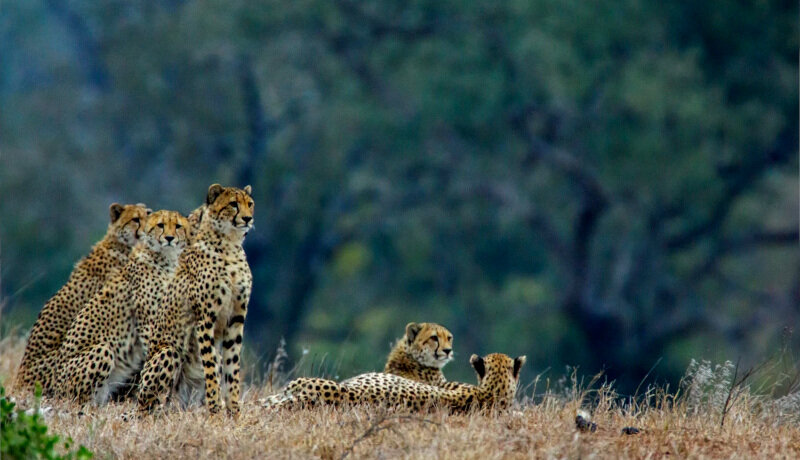 TEHRAN – The entire populations of wildlife species are shrinking and the remaining populations will go extinct in the near future unless humans change their practices.
On December 20, 2013, at its 68th session, the United Nations General Assembly (UNGA) proclaimed March 3 – the day of signature of the Convention on International Trade in Endangered Species of Wild Fauna and Flora (CITES) in 1973 – as UN World Wildlife Day to celebrate and raise awareness of the world's wild animals and plants.
World Wildlife Day has now become the most important global annual event dedicated to wildlife, which will be celebrated in 2022 under the theme "recovering key species for ecosystem restoration", to draw attention to the conservation status of some of the most critically endangered species of wild fauna and flora, and to drive discussions towards imagining and implementing solutions to conserve them.
Out of 1,300 species of animals in the country, 130 of which are endangered. According to data from the International Union for Conservation of Nature (IUCN) Red List of Threatened Species, over 8,400 species of wild fauna and flora are critically endangered, while close to 30,000 more are understood to be endangered or vulnerable. Based on these estimates, it is suggested that over a million species are threatened with extinction.
Continued loss of species, habitats, and ecosystems also threatens all life on Earth, including us. People everywhere rely on wildlife and biodiversity-based resources to meet all our needs, from food to fuel, medicines, housing, and clothing. Millions of people also rely on nature as the source of their livelihoods and economic opportunities.
Ways to prevent poaching, habitat destruction
Kheirollah Moradi, head of the department of environment in Kordestan province, said that by implementing long-term training programs, people's misconceptions about wildlife must be changed in order to take effective measures to preserve the biodiversity and wildlife.
Habitats and wildlife in most parts of the world are in poor condition, and regarding the country's habitats and wildlife, we must boldly say that a large population of different wildlife species are declining and even endangered, he further lamented.
Reducing the number of animal species will reduce their genetic diversity, and this will greatly reduce the wildlife's resistance to diseases, natural and man-made phenomena, he highlighted.
The best way to reduce the threat to wildlife is to protect the natural habitats, which are the most important measures to continuously educate local communities and improve the economic situation of locals by generating alternative income to prevent poaching and habitat destruction, he suggested.
Persian species in danger
Iran has a high diversity of species due to geographical conditions, climatic diversity, huge water resources of the Caspian Sea in the north and the Persian Gulf, and the Sea of Oman in the south.
According to the latest studies, about 1,300 species of vertebrates, including mammals, birds, reptiles, amphibians, and aquatic fish, about 30,000 species of invertebrates, and 8,000 species of plants have been identified in the country.
Unfortunately, over the past two decades, human activities have led to alarming degradation of ecosystems, deletion of genes, species, and biological capabilities; Human threats to biodiversity have accelerated the most over the past 50 years over the entire history of human life.
Out of 1,300 species of animals in the country, 130 of which are endangered and threatened, Hassan Akbari, deputy head of natural environment and biodiversity of the Department of Environment, said in December 2021.
FB/MG