Tehran's Evin prison returns to normal after fire incident
October 16, 2022 - 21:15
Four dies of smoke inhalation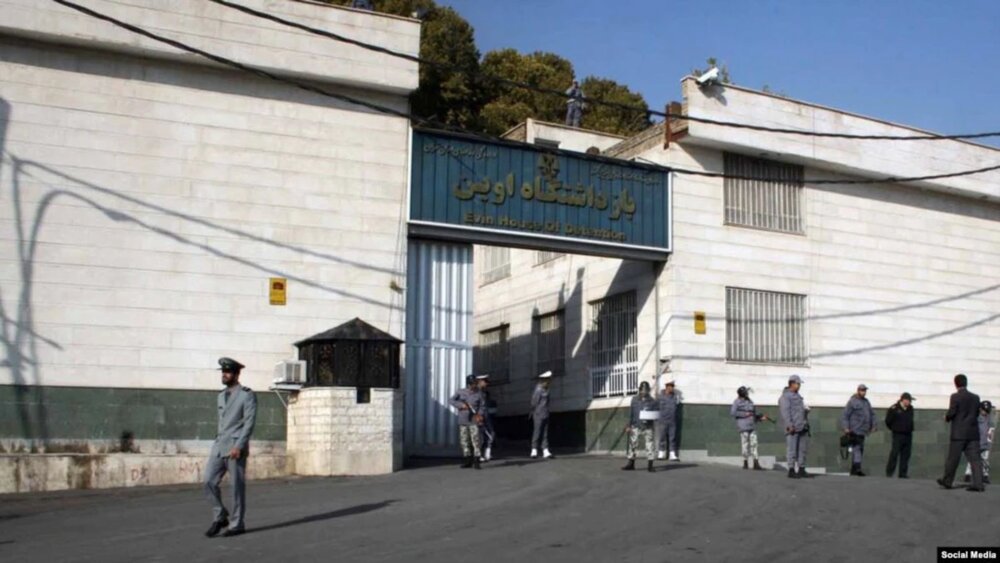 TEHRAN- After a big fire broke out in one of the prison's workshops early on Sunday, the Iranian Judiciary said circumstances at Tehran's Evin prison are "totally normal," and the facility's regular operations are continuing as usual.
According to Iran's official news agency IRNA, the fire broke out at one of the prison's tailoring workshops in light of fights between a number of detainees convicted of financial offences and theft.
The Judiciary's media center reported that shortly after the conflict and the fire at the workshop, the prison's security guards began taking control of the scuffles and the fire station located inside the prison immediately began the fire extinguishing operation, and the fire has been contained and put out.
Based on the other sources, the police force aided the prison's security guards by immediately restoring order in the prison.
"Last night and following the fire at Evin prison, it was instantly feasible for the convicts to contact their families, and this scenario persisted until the morning. The detainees had phoned their families to reassure them of their safety," the Judiciary's media office said.
Furthermore, it is noted that the incident left 61 persons injured while 4 detainees succumbed to injuries as a result of smoke inhalation.
Anti-Iran media outlets, which are backed by some foreign states, quickly linked the fire in the prison to protests over the death of Mahsa Amini, an Iranian lady of Kurdish heritage who fainted at a police station following her detention last month and died days later in hospital.
Iranians staged protests in certain cities but some extremist groups incited violence against security personnel, spreading chaos and torching public buildings.
Iranian President Ebrahim Raisi requested a comprehensive probe into the situation as soon as Amini tragically died.
According to an official investigation that was released on October 7, her death was brought on by a disease rather than suspected blows to the skull or other crucial bodily parts.