By Mehran Shamsuddin
Initiative in the hands of Iranian nation: Leader
October 12, 2022 - 22:5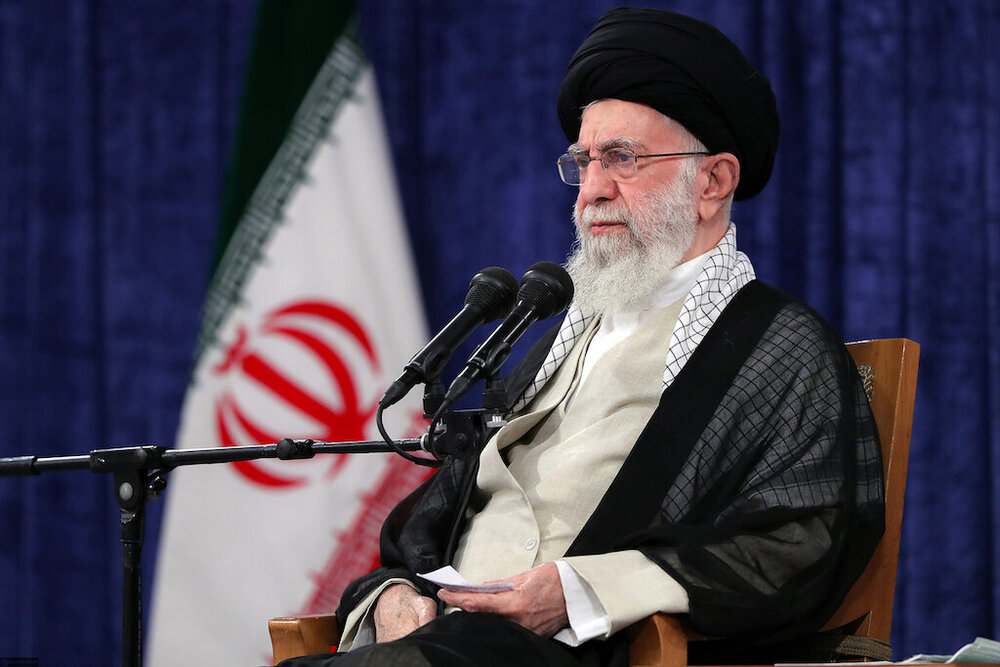 TEHRAN – Leader of the Islamic Revolution Ayatollah Seyed Ali Khamenei has once again addressed the situation in Iran amid continued incitement from the enemy for riots in Iran, underlining resistance as the only way to counter this enmity.
In a meeting with the members of the new term of the Expediency Discernment Council on Wednesday, Ayatollah Khamenei addressed a variety of issues pertaining to Iran, most notably the situation of continued riots in the country.
He said the enemy is behind the recent wave of riots that took place in Iran, stressing that this interference in Iran is recognized by all, including impartial observers. "The issue of the enemies' interference in the recent street riots in Iran is recognized by everyone. Even impartial non-Iranian experts have explicitly stated this," according to a readout of the meeting put out by khamenei.ir.
"These issues [riots] are not an internal spontaneous event. Of course, they may have exploited some contexts. But the enemy's actions such as propaganda, efforts to affect minds, create excitement, and encourage and even train how to make flammable materials are now obvious and glaring," Ayatollah Khamenei said.
He added, "The enemies planning in the recent riots in Iran has been a passive reaction, not initiative. In a short time, the Iranian nation has carried out several great movements that are 180 degrees against the policies of the global Arrogant Powers. That's why they had to react."
The Arbaeen pilgrimage is one such movement that the Leader pointed out. "The enemy saw the Iranian nation's successes and them emerging in the region and beyond. They couldn't tolerate it and tried to plan riots in Iran for early October. But what is important is that the enemy's action was reactive. It's the Iranian nation that has taken the initiative," he continued.
Ayatollah Khamenei also explained the reasons why the enemy continues to encourage unrest in Iran, saying that the main reason for this is the Iranian nation's support of Islam. "As long as the Iranian nation is hoisting the flag of Islam and supporting the Islami system, these enmities will continue in various forms. And the only remedy for this is endurance," he said.
"Our endurance in the face of devils' plots and troubles does not cause cessation, rather it will cause a forward-moving trend," the Leader said.
In an earlier speech delivered in early October, The Leader had said that riots in Iran were planned by the United States and aimed at undermining Iran in its entirety, not just the Islamic Republic.
Speaking at the joint graduation ceremony for the cadets studying in the academies of the Islamic Republic of Iran's Armed Forces on October 3, Ayatollah Khamenei emphasized that the recent riots had been planned.
He explained this by saying, "If there hadn't been this case about this young girl, they would have created another excuse to create insecurity and riots in the country at the beginning of the month of Mehr (September) this year."
Ayatollah Khamenei spoke about the role foreigners have played in the country's recent events. He said, "I openly state that the recent riots and unrest in Iran were schemes designed by the US; the usurping, fake Zionist regime; their mercenaries; and some treasonous Iranians abroad who helped them."