Iran FM receives newly-appointed Russian, Venezuelan ambassadors
November 1, 2022 - 21:6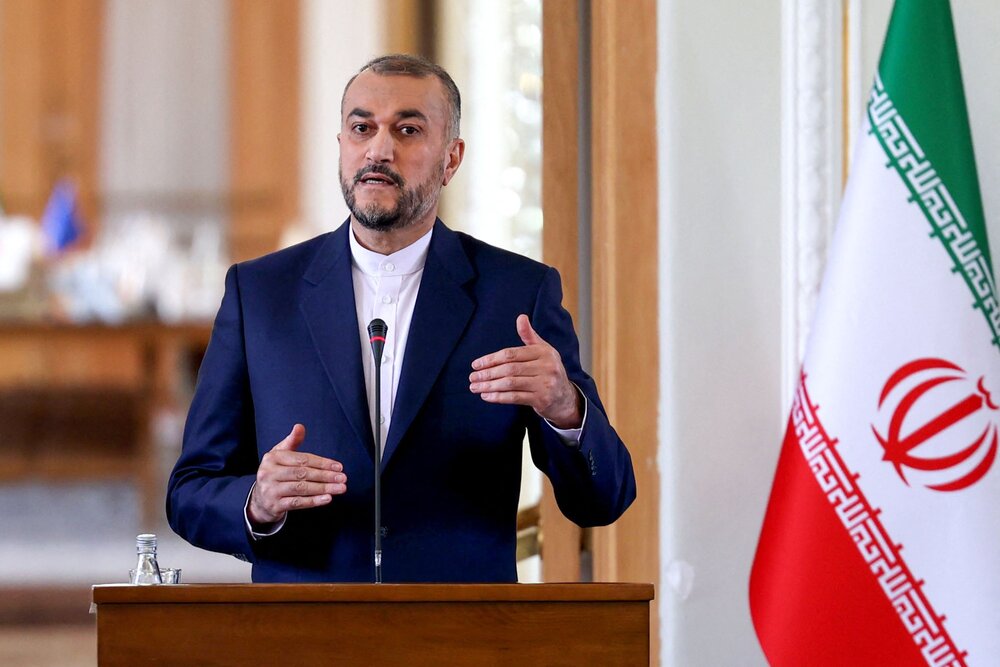 TEHRAN- Iranian Foreign Minister Hossein Amir Abdollahian on Monday received in separate meetings the newly-appointed ambassadors of Russia and Venezuela.
During the meetings, Russian envoy Alexey Dedov and Venezuelan envoy Jose Rafael Silva Aponteas tendered their credentials to the foreign minister.
The Russian ambassador and the top Iranian diplomat talked about bilateral relations. Amir Abdollahian expressed optimism that the two sides will continue to develop their ties in light of past agreements to foster collaboration in many areas.
The Russian envoy declared that his nation is committed to fostering relations with Iran.
On September 8, President Vladimir Putin issued an official order appointing Dedov as Moscow's ambassador to Iran.
Dedov replaced Levan Dzhagaryan, who served as Russia's top diplomat to Iran for 11 years.
Iran FM calls implementation of Tehran-Caracas accords
In his meeting with the new Venezuelan ambassador, Amir Abdollahian called for implementation of cooperation agreements struck earlier this year by the presidents of Iran and Venezuela.
Foreign Minister Amir Abdollahian was alluding to the agreements made when Nicolas Maduro, the president of Venezuela, visited Tehran in June.
Amir Abdollahian described Maduro's visit as a significant development in bilateral relations and emphasized the significance of carrying out the agreements that Presidents Maduro and Ebrahim Raisi struck to advance bilateral cooperation.
The newly appointed Venezuelan ambassador pledged to do his utmost to advance Tehran-Caracas ties while on assignment as he submitted his credentials to Amir Abdollahian.
In July, President Maduro appointed Jose Rafael Silva Aponteas as his new representative in Tehran.
A 20-year agreement for cooperation in a variety of areas, including politics, economics, and culture, as well as oil and petrochemical sectors, was inked during Maduro's visit to Tehran.