Iran, Thailand customs ink cooperation MOU
November 6, 2022 - 15:40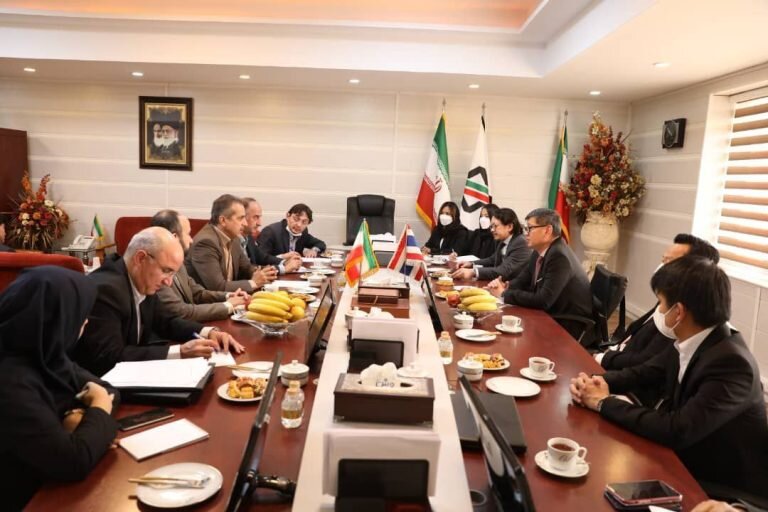 TEHRAN – The Islamic Republic of Iran Customs Administration (IRICA) has signed a memorandum of understanding (MOU) with Thailand's Customs Department, aiming to bolster cooperation and mutual assistance in customs issues between the two countries.
According to the IRICA Office of Public Relations, the MOU was signed by IRICA Head Alireza Moghadasi and his Thai counterpart Patchara Anuntasilpa in Tehran on Saturday.
Speaking at the signing ceremony, the two sides expressed hope that by signing this MOU and using all capacities, the volume of trade exchanges between Iran and Thailand would increase more than ever.
Referring to the deep-rooted relations on cooperation between Iran and Thailand, Moghadasi said that Iran and Thailand can take practical steps in expanding trade and customs ties and also combat smuggling by the full implementation of the provisions in the signed MOU.
He further noted that considering the importance of the transfer of experience and knowledge between the experts of the two countries, IRICA is ready to organize study and training visits for the experts of the two countries to exchange experiences and knowledge.
According to Moghadasi, the MOU can be put in effect within a month.
Anuntasilpa, for his part, stated that the signing of the MOU indicates that the customs of the two states have a positive view and a practical approach to enhancing customs cooperation.
EF/MA