Leader says murder of Sunni cleric caused sorrow as 3 thugs detained
December 14, 2022 - 22:3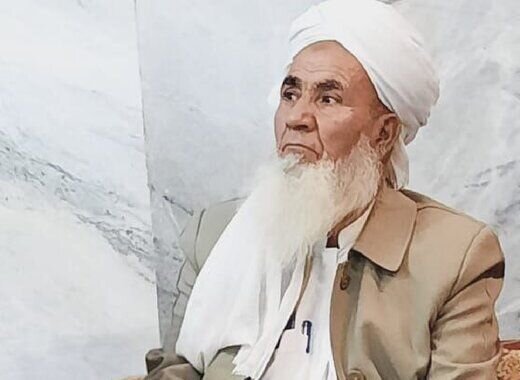 TEHRAN – Leader of the Islamic Revolution Ayatollah Ali Khamenei said in a message on Wednesday that assassination of Sunni cleric Mowlavi Abdolvahed Rigi has caused panic.
The message came after the intelligence ministry announced late on Tuesday that three persons involved in kidnapping and martyring the cleric have been detained in the border province of Sistan-Baluchestan.
The intelligence ministry said they were apprehended after "round-the-clock efforts and a series of intelligence measures and observations" coupled with the "operational cooperation of the law enforcement command" in the province.
"The intelligence forces arrested these terrorist elements while they were about to flee the country," said the statement.
The ministry said more details on the incident would eventually be made public.
The provincial officials announced on Thursday, December 8, that Molavi Abdulvahed Rigi had been abducted by unidentified assailants.
Abdulvahed Rigi was the imam of the Imam Hussein Mosque in the city of Khash. He was also a seminary teacher.
Provincial prosecutor Mehdi Shamsabadi said the preacher was abducted while he was in the mosque. The prosecutor said the cleric was forced to sit in a vehicle without a license plate after someone called him from the back door.
Shamsabadi said that since Thursday local troops had been enlisted to track for the preacher, but his body was discovered in Khash County on a roadside. The prosecutor said that the cleric had been shot three times in the head.
In his Wednesday message, the Leader requested state agencies to look into the criminal case and prosecute those responsible for the terrible act.
Ayatollah Khamenei said the kidnapping and martyrdom of the valiant and well-meaning Islamic scholar brought sorrow and anguish.
The perpetrators of the crime are debited mercenaries working for those who are against the pleasure of Baluchi compatriots and the unity among Iranian ethnic groups, the Leader stated
The bodies in charge of such matters are entrusted with hunting and punishing criminals sternly and quickly, Ayatollah Khamenei added.
Ayatollah Khamenei conveyed condolences to the martyr's family and relatives, as well as to the Baluch people, particularly inhabitants of Khash and Iranshahr cities.