By Fatemeh Khezri
Colombian writer: Gen. Soleimani more than a mere military commander
January 3, 2023 - 19:11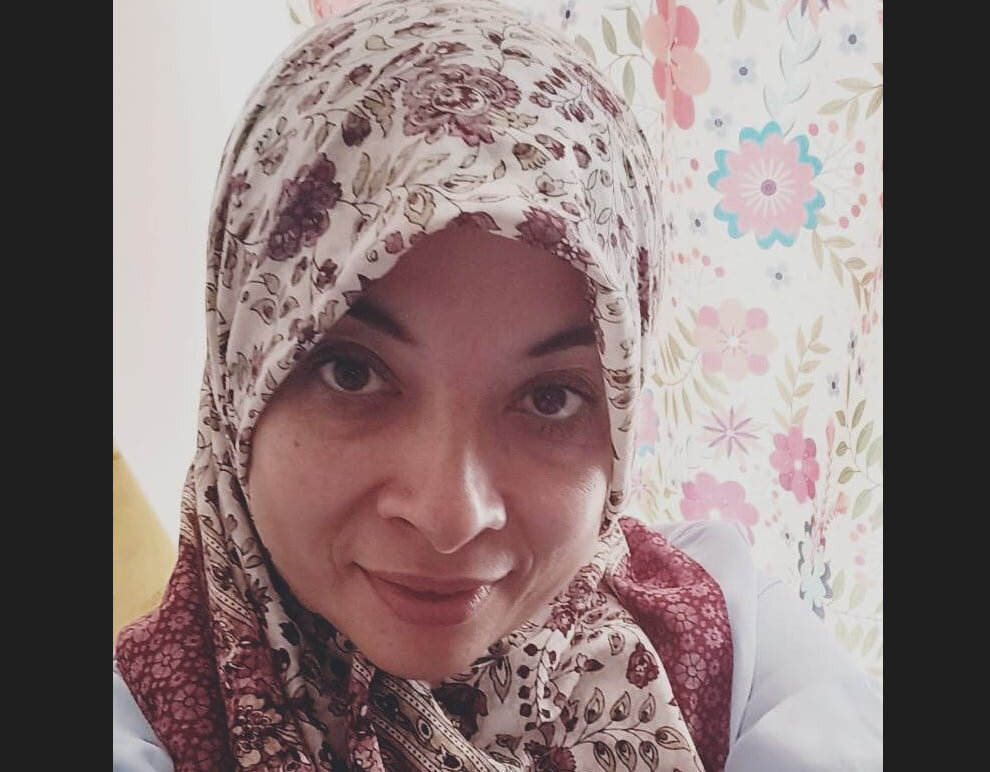 TEHRAN- "My Uncle Soleimani", authored by Mohammad-Ali Jaberi, is about General Qassam Soleimani. The book has 20 stories that provide readers with a very in-depth look into General Soleimani's personality and encourage young readers to view him as a role model.
The stories were translated into Spanish in 2021 by the Colombian writer Angelica Maria Rojas, who is also the director of El Faro, the publisher of the book. Following is a Tehran Times interview with her.
Would you give a brief introduction about yourself?
My name is Angelica Maria Rojas. I was born in Colombia to a Catholic family and converted to Islam 20 years ago. I have a degree in modern languages and I'm a university professor in the language department at various universities in my country. I have a master's degree in bilingual education and am an expert in the editing process, curriculum design, and ELT teaching.
It's been almost three years since I started the El Faro publishing company to produce Shia and Islam-related literature in Latin America. And I had the assistance of some Iranian friends.
What led you to publish "My uncle Soleimani" in Venezuela?
We published "My Uncle Soleimani" or "Mi Tio Soleimani" in Colombia and distributed it around the country. After that, we decided to publish it in Venezuela. We thought it was important for people to see different perspectives on General Soleimani because there are many biased visions and false propaganda related to Shia, Islam, and particularly regarding General Soleimani and Iran.
As result, with the help of our Iranian friends, we decided to publish it in both countries. Many people have read it and I believe it was a good work that we made.
Did you face any obstacles during the publication process?
No really. Because our work is more cultural and tied to Islam's spread. We always want to portray an image of better intercultural and social understanding, cooperation, and tolerance. From this perspective, I believe we have been successful because we have used a strategy in that we have no political or governmental positions, only cultural and artistic positions. We've had a lot of success with this strategy, and people understand and respect what we're doing.
When did you first get to know General Soleimani?
I first heard of him 15 years ago when living in Qom and studying at the Hawzah (Seminary). Even though I didn't go into his life, I did hear a lot of stories about him, his strength, his personality, and how respected he was.
If you ask me about his reputation in Latin America, I'd say it wasn't the best and still isn't because of Islam's opponents, which is why we decided to help. People who read the book would have understood his real position and personality since he was more than a military commander; he was a human being who was highly respected. This book is really beautiful because it shows the human aspect of this character.
Could you tell me how the book was received there?
There have been many good comments about it, and so many people have read it. We also received some negative comments as well because some people were unfamiliar with the position of General Soleimani that we wanted to express.
We have distributed the book freely for different campaigns and talks, but I know that there is a lot more to do. Additionally, I wish the Iranian embassy would support us more to improve our work.
As a Muslim woman, what enabled you to achieve success and be where you are now?
As a university professor, mother of three children, and wife, the first thing I say is that I am here because of Allah's power. I chose to study hard since I was born into a middle-class family with many difficulties, but our parents were very smart and devoted to us.
When we choose a book to publish, we examine the current situation from various political and social perspectives. We are attempting to find a way to properly transmit the message to everyone, particularly non-Muslims. In my opinion, we should focus on non-Muslims because Muslims already have the truth in their hands, and it is extremely difficult for non-Muslims to understand the reality of Islam, particularly Shia Islam.
Following the recent events in Iran involving that girl, of course, attacks against Islam in Iran have increased, so our role is important and must be certain, honest, and faithful. I believe that the key to success is faith.