Hajj Qassem altruism refreshed Resistance Front: speaker
January 3, 2023 - 22:59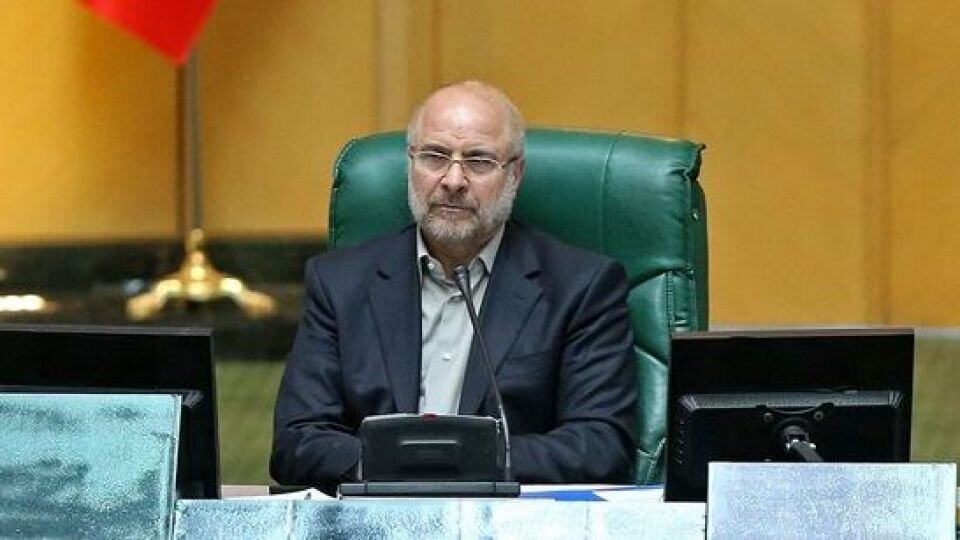 TEHRAN – Speaker of Parliament Mohammad Bagher Qalibaf has lauded General Qassem Soleimani as breathing new life into the Resistance Front. 
Speaking at an open session of the Iranian Parliament on Tuesday, Qalibaf commemorated the martyrdom of General Qassem Soleimani and his comrade Abu Mahdi al-Muhandis who both were assassinated by the U.S. at the Baghdad airport on January 3, 2020.
Tuesday marked the third anniversary of the assassination of General Soleimani and Abu Mahdi al-Muhandis.
"Hajj Qassem being a pioneer in doing the undone work and neutralizing the enemy's conspiracies was his most prominent feature," Qalibaf said. "It was responsibility and effort to ensure public safety for all people."
He added, "Hajj Qassem used all his intellectual, military and diplomatic powers to realize the goals of the Islamic Revolution."
Qalibaf continued, "The movement of Resistance got a new life with the sacrifice of Hajj Qassem. Today, it is a strong barrier against the evils of America and the Zionist regime."
He asserted, "Undoubtedly, Haj Qasim's goal of liberating Quds Sharif and the complete cessation of American intervention in the region will be realized soon."
Iran marked the anniversary of the assassination of General Soleimani by reiterating the need for following up on the case.
The Islamic Republic of Iran's Foreign Ministry said on Monday that it will continue to follow up on the case of the assassination of General Qassem Soleimani with the aim of bringing those involved in the assassination to justice.
""Based on legal and international standards, the American regime bears 'definite international responsibility' for this crime. In this context, all the agents and principals, instigators, perpetrators and aiders and abettors of this terrorist crime bear responsibility. In this regard, the Ministry of Foreign Affairs, in conjunction with the Judiciary of the Islamic Republic of Iran and other agencies, have adopted, from the very outset, a number of measures premised upon the legal principle of 'combatting impunity of crimes' in order to hold the abovementioned to account and bring them to justice. In this regard, the Ministry of Foreign Affairs, in co-operation with other relevant institutions, set up the Special Committee on Legal and International Follow-up of the Assassination Case of General Soleimani and His Companions. Ever since its establishment, the Committee has been investigating and pursuing the legal aspects of the case and has thus far taken several measures to press the issue at all domestic, bilateral, regional and international levels," the foreign ministry said, adding, "The Committee is determined to proceed in all seriousness until its objectives are fully met and the international responsibility of the American government is invoked. Meanwhile, the Joint Judicial Committee Between the Islamic Republic of Iran and the Republic of Iraq continues its work to follow up on this American act of terrorism."