Iranian embassy marks martyrdom anniversary of Gen. Soleimani
January 4, 2023 - 22:40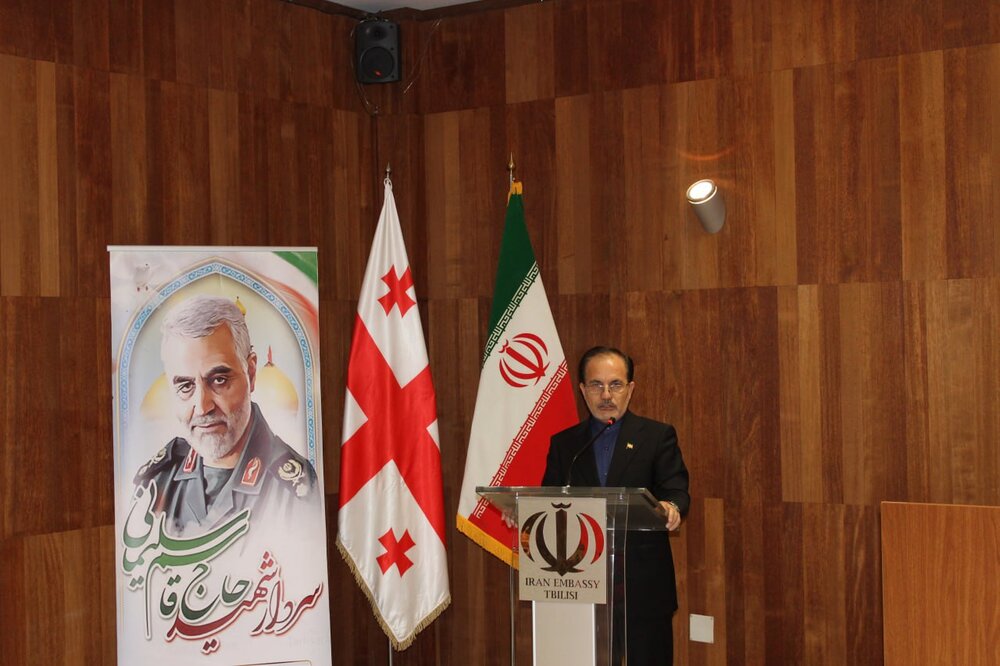 TEHRAN- The Iranian embassy in Georgia held an event on Tuesday to mark the third martyrdom anniversary of General Qassem Soleimani.
Ways to fight terrorism were discussed at the presence of both Georgian and Iranian cultural and academic figures.
Iran's ambassador to Georgia Mahmoud Adib delivered a speech regarding the unique characteristics of General Soleimani.
He also talked about the role of Western countries, especially the United States, in creating the Daesh terrorist group to wreak havoc on the security and stability of the region.
During the event, Ambassador Adib touched upon the main reasons why extremism and terrorism were intended to weaken and destabilize West Asia in cahoots with the financial support and assistance of certain Western states.
The envoy also pointed to the atrocities committed by Daesh against thousands of Iraqi and Syrian women in blatant violation of religious principles.
"General Soleimani stood firm against the fake version of the Daesh-run Islam and instead tried hard to preserve the genuine value of women," he pointed out.