Iran summons French ambassador over 'indecent' cartoons
January 6, 2023 - 0:15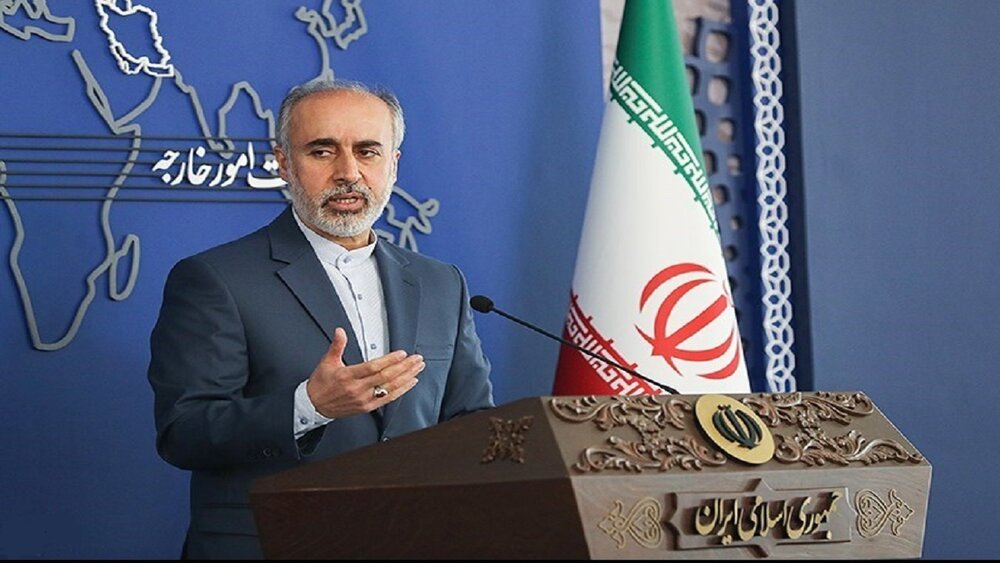 TEHRAN – The Iranian Foreign Ministry late on Wednesday summoned French Ambassador Nicolas Roche in reaction to a move by the French satirical magazine Charlie Hebdo in publishing "indecent" caricatures of the Islamic Republic's top religious and political authority.
"The Islamic Republic of Iran tolerates by no means any insults to its sanctities, and Islamic, religious, and national values," Foreign Ministry spokesman Nasser Kanaani told the French ambassador.
"France has no right to justify insults to sanctities of other countries and Muslim nations under the pretext of freedom of expression," Kanaani remarked, expressing Tehran's "strong protest" to the French government.
The summoning comes as Charlie Hebdo is set to publish several insulting cartoons of the Leader of the Islamic Revolution in a special issue later this week, Press TV reported. The controversial magazine had in early December announced a competition for producing the cartoons.
Kanaani stressed that the French government bears the responsibility for this "hateful, insulting and unjustified" action.
Pointing to the "dark history" of the French publication in insulting Islam, Prophet Muhammad (PBUH), and the Quran, the Foreign Ministry spokesman said Tehran reserves the right to give a "proportionate response" to this profane move.
Kanaani stressed Iran expects the French government to provide explanations and take action in condemning the publication's "unacceptable behavior".
The French magazine has a long history of publishing derogatory and sacrilegious cartoons in the name of freedom of expression.
Back in September 2020, it republished blasphemous cartoons of Prophet Muhammad that were first released in 2015, sparking anger and outrage across the Muslim world.
The magazine has also adopted an aggressive anti-Iran stance since the outbreak of riots in Iran in September, releasing some cartoons deemed offensive and insulting.
The Iranian Foreign Ministry slapped sanctions against dozens of European individuals and entities, including Charlie Hebdo, on December 12 over their meddlesome measures pertaining to Iran's internal developments.
Earlier on Wednesday, Iranian Foreign Minister Hossein Amir Abdollahian denounced Charlie Hebdo for its insulting and obscene caricatures.
The French magazine will face a "decisive and effective" retaliation for its blatant and disrespectful action against the highly esteemed "religious and political authorities," Amir Abdollahian tweeted.
"We won't allow the government of France to overstep the mark. They have definitely taken a wrong path," Amir Abdollahian underlined.