Ammar filmfest opens with tribute to victims of Shiraz terrorist attack
January 6, 2023 - 18:13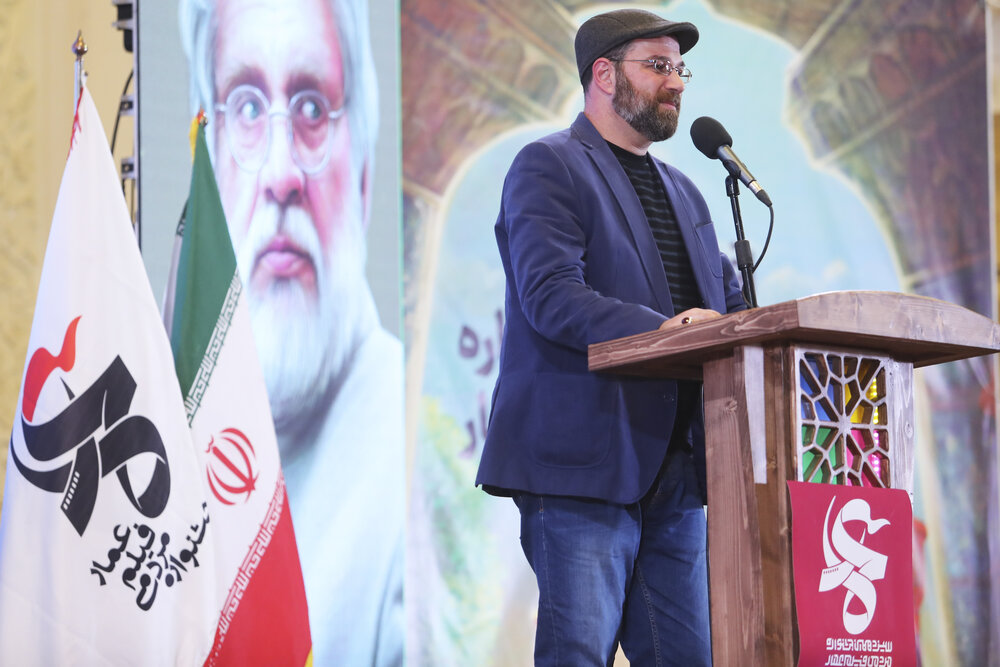 TEHRAN – The 13th edition of the Ammar Popular Film Festival opened on Wednesday at Shah Cheragh, the shrine of Ahmad ibn Musa (AS), with a tribute to the victims of the Shiraz terrorist attack.
Several pilgrims visiting the Shia site in the southern Iranian city were killed in the attack carried out by ISIS last October.
Established in 2010 by a number of Iranian revolutionary figures, the festival has been named after Ammar Yasir, a close companion of the Prophet Muhammad (S).
"The Ammar festival represents the revolutionaries' concern after the 2009 sedition," Argentinean Muslim cleric Edgardo Robin who is the new president of the festival said during the opening ceremony.
The unrest that erupted after Mahmoud Ahmadinejad was declared the winner of the June 12 presidential election in 2009 is viewed as "sedition" in Iranian officials' culture.
Robin who uses the name Soheil Asaad after his conversion to Shia Islam, said that a need for launching an event such as the Ammar festival was felt after "the revolutionaries, unfortunately, were not allowed to screen the documentary films they produced to represent the truth due to the structure of Iranian cinema and media."
Robin believes the festival now provided the opportunity and structure for the revolutionaries to present their films.
He called the Ammar festival "a borderless cinema that gives everybody a passport and everybody can be a film activist unconditionally."
He noted that the festival is a movement for raising people's knowledge of media.
The Ammar Policy-Making Council selected Robin to replace Nader Talebzadeh, who died last April.
As a graduate of the Beirut Arab University in Lebanon and Al-Mustafa International University in Qom, he has been traveling across the world to promote Shia Islam.
About 2800 films are competing in the different sections of the festival, which is being organized at Tehran's Felestin Cinema.
The winners of several categories were honored during the opening ceremony as the top films of the official competition will be awarded on January 12.
Photo: Ammar Popular Film Festival president Edgardo Robin speaks during the opening ceremony at Shah Cheragh in Shiraz, January 4, 2023. (ISNA/Mohammadreza Dehdari)
MMS/YAW