"Aziz" director dedicates Cinéma Vérité award to Leader 
January 6, 2023 - 18:17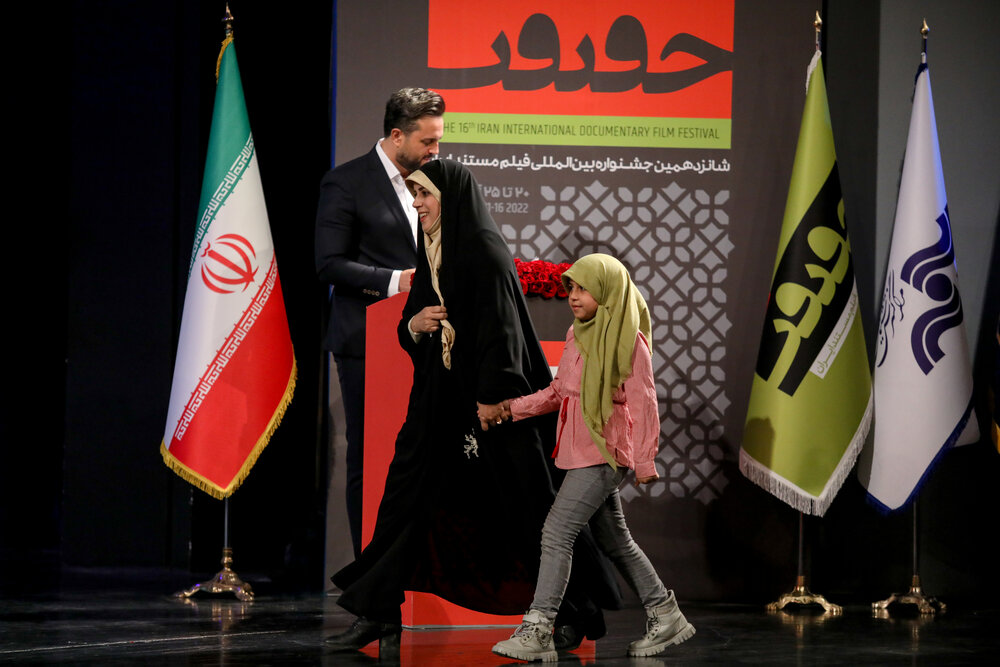 TEHRAN – Director Mahdieh Sadat Mehvar has dedicated the award she received for the documentary "Aziz" at the Cinéma Vérité festival to the Leader of the Islamic Revolution Ayatollah Seyyed Ali Khamenei.
She bestowed the award on the Leader during his meeting last Wednesday with a large group of women, The Owj Arts and Media Organization, a co-producer of the film, announced on Thursday.
The documentary shows a powerful mother who is called by her children "Aziz". She avoids disappointment, tackling numerous problems facing her large family.
The film was selected best documentary feature in the national competition at the 16th edition of the Cinéma Vérité festival, Iran's major international festival of documentary films that took place in Tehran last December.
"I never waited for any prize as long as this one in my life," Mehvar said after receiving the award. "I never deemed myself to be the owner of the prize, but I considered myself as an agent for delivering it to its true owner, which is Aziz in my film."
Mehvar is the producer of the acclaimed documentaries "The Snow Calls" and "Vadiyar", both directed by Marjan Khosravi.
"The Snow Calls" follows Mina, a young woman who has three daughters and now she is 9 months pregnant. She loves her life very much. Her husband would like to have a boy, but she hasn't been able to deliver a baby boy so far. The people of her society believe that a man must have at least one son and they put pressure on her. The relatives and her husband tell her that if the 4th baby is not a boy, she has to allow her husband to marry another woman so that she may give birth to a boy. Mina has decided not to know about her baby's gender till the day of the delivery to overcome all the stress and tensions, so she hasn't taken a Sonography test and she waits until the baby is born.
The film was selected as best feature at the 2021 Big Sky Documentary Film Festival in Missoula in the northwestern U.S. state of Montana.
Photo: Director Mahdieh Sadat Mehvar and her daughter walks onto the stage to receive the award for best documentary for her film "Aziz" during the 16th Cinéma Vérité festival at Tehran's Vahdat Hall on December 16, 2022. (ISNA/Morteza Zangeneh)
MMS/YAW