Iran set to drop visa requirements for 50 countries
January 7, 2023 - 18:58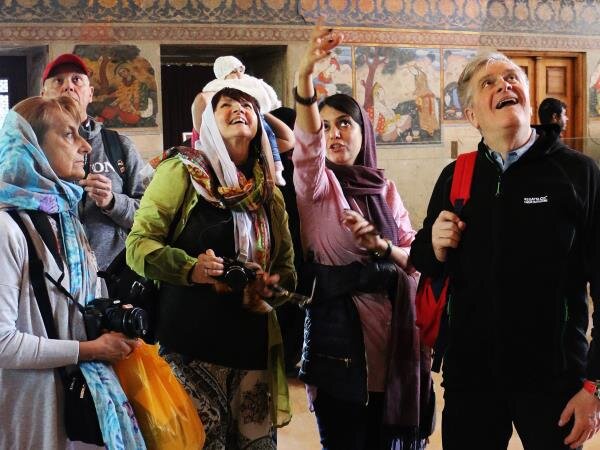 TEHRAN –Iran is expected to waive visa requirements for tourists from about 50 countries as it aims to benefit from a rebound in global tourism.
"We have prepared a comprehensive plan aimed at waiving visa requirements [for certain travelers]. And according to a proposal given to the government, we are considering about 50 countries for the scheme," deputy tourism chief Ali-Asghar Shalbafian said on Saturday.
In this regard, the Ministry of Cultural Heritage, Tourism and Handicrafts has submitted a proposal to the Ministry of Foreign Affairs for consideration and the possibility of implementation, the official said.
The list of 50 countries includes some neighboring countries and ones deemed as growing tourism markets for the Islamic Republic, Shalbafian said.
Elsewhere in his remarks, the official reminded a previously inked visa waiver program for certain tourist groups to be implicated between Iran and Russia. The agreement was initially signed by former Iranian President Hassan Rouhani and his Russian counterpart Vladimir Putin in 2017.
The Head of the Iranian Tour Operators Association Ebrahim Pourfaraj believes the majority of potential Russian travelers are unaware of the vast tourist attractions that exist in every corner of Iran. "The fact is that Iran's political and economic relations with Russia are considered as good, but this has nothing to do with attracting tourists because it is directly connected with the Russian people. It is the Russian people who must choose Iran as their destination."
Long shunned by Western travelers, the Islamic Republic has steadily stepped-up efforts to use tourism, over the past couple of years, to help promote its international image battered by endless opposition mostly from the U.S.
Before the COVID pandemic, Iran's tourism had constantly been growing, reaching more than eight million visitors in the Iranian calendar year 1398 (started March 21, 2019). That surge, however, helped prejudices to become thick and thin.
Some experts believe even before the pandemic, Iran's tourism was already grappling with some challenges, on top of those Western "media propaganda" aimed at scaring potential travelers away from the Islamic Republic. They say Iran is still somehow "unknown" for many potential travelers due to such a "media war."
The Islamic Republic expects to reap a bonanza from its numerous tourist spots such as bazaars, museums, mosques, bridges, bathhouses, madrasas, mausoleums, churches, towers, and mansions, of which 26 are inscribed on the UNESCO World Heritage list.
AFM