Promotional Item:
How to buy domain name and host a website with ShetabanHost?
January 11, 2023 - 9:28
Shetabanhost is one of Iran Top 10 Web hosting companies 2022 and here we're going to explain webhosting and domain name which are some types of services of Shetabanhost Company, what they are, and how they help us build or buy website.
Domain names and webhosting services both play important roles in establishing your online presence. That's why it is really important to know how to buy a domain, and how to host a website.
Shetabanhost is one of Iran Top 10 Web hosting companies 2022 and here we're going to explain webhosting and domain name which are some types of services of Shetabanhost Company, what they are, and how they help us build or buy website.
What is Web-Hosting?
Host or web hosting are services that provide us with resources of a server which are space to keep our videos and pictures, CPU to process ours and our customers' needs, and RAM to hold our website's running processes.
Imagine you want to visit Shetabanhost website to buy host or domains. As soon as you type the site's address, your request to enter the website is sent to the servers and they respond to the request by showing the site and its content in your web browser.
Web host also provides user-friendly environment and easy-to-use tools for beginners so all users, regardless of the experience they have in webhosting can easily manage the website and its users.
These tools are provided by different control panels that host providers offer on their hosting services. The best-known control panel that offers various options of email marketing, managing content, users and so on is cPanel. Hosts that are powered by this control panel are called cPanel Hosting.
In order to take your 7-day free cPanel webhosting from Shetabanhost you can visit our website.
* What is domain name?
Can you imagine a world where you have to memorize 12 digit numbers for every website you visit regularly? That's what would happen if domain names were never invented.
As you can guess, website domain is the URL that people type in their web browsers' address bar so they can visit your online shop or blog. To put it simply, domain names are invented so that users of the internet won't have access our website with IP addresses.
What you need to know about domain name buy is they consist of two main parts:
Top-level domain (TLD)
Second-level domain (SLD)
TLD includes words like .com, .org, .net etc. while SLD is the main name or abbreviation of your business. For example, in the case of shetabanhost.com, the SLD is Shetabanhost, and the TLD is .com.
When you want to buy a domain name, always remember to use the most suitable TLD based on what your website is about. If you have a small business just lunched the other day, you should not use TLDs like .org.
How to buy domain and best hosting in Iran?
After introducing domain names and web-hosting services it is just the time to know how to buy host and domains that are just perfect for you.
The most important thing to know to buy domain is that you must register your name first. Domain registrars are sites that manage the internet website names reservations and shetabanhost is one of them and you easily reserve your Iran domain name now.
* Choose the right type of web hosting
Planning is the most important thing if you want to build or buy website. Doing so can absolutely help you avoid unnecessary costs by helping you find the best type of webserver hosting and perfectly buy domain name that users can remember, pay you a visit by, and make a purchase.
Speaking of best kind of webhosting, there are 3 main types of host used by all websites and applications:
- cPanel hosting: practical and affordable
Also known as shared hosting, it is the basic and cheap hosting type so everyone can buy it for their business or personal projects.
In this type of webhosting, multiple users including apps and websites use the same physical server, each of which are given a specific amount of resources that mentioned earlier, and that's why it is called "shared" hosting.
They are also available in different locations such as Europe, America.
- Best VPS for Iran
Virtual Private Server is one of the best web hosting services 2022 Iran to know before you buy host.
Unlike shared hosting, in virtual servers, a physical server is separated by virtualizing methods into multiple portions and gives a private space with strictly dedicated resources to users.
It is highly recommended to buy Iran VPS for websites with medium and high traffic. Also it is possible to buy Iran VPS with crypto and get your powerful server today!
- Iran dedicated Server
Dedicated servers are pretty much what the name implies: a physical server only dedicated to you and your business. All the powerful resources and hardware that a whole server contains is under your control.
There are also more types of hosting such as WordPress, Iran cloud server and free hosting like google host. To find more information such as Webhosting vs WordPress hosting and price of different services, check out shetabanhost now.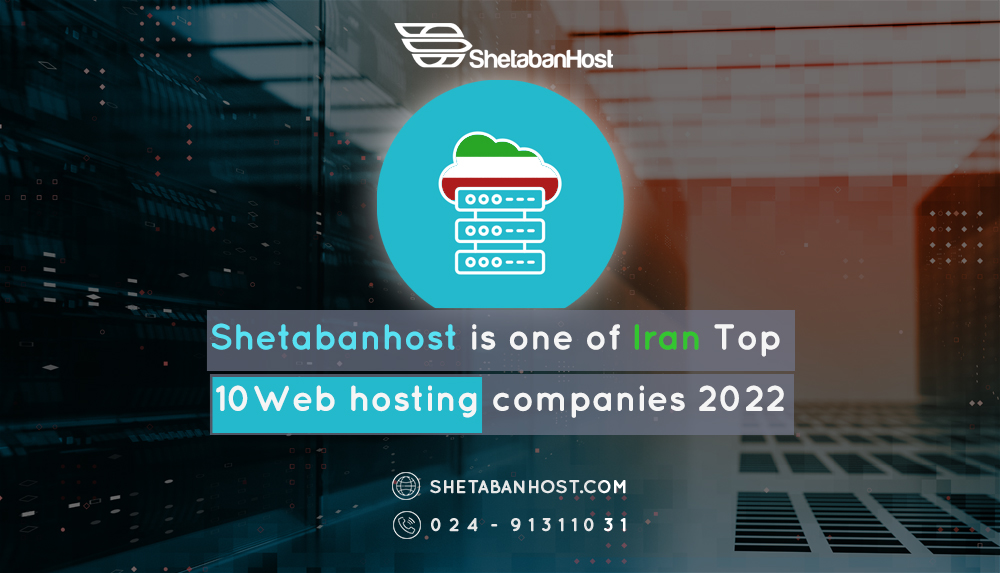 7-day free trial host with Shetabanhost
Shetabanhost is the most popular webhosting company in Iran with 24/7 support team and the best quality hardware for its servers. To make sure its customers make the best decision choosing their service, this company offers 7-day free trial for all of its services.
All you need to do to have your free host is to visit Shetabanhost.com now or contact our experts.