France needs to remain aware of Rushdie's fate: IRGC chief
January 11, 2023 - 22:44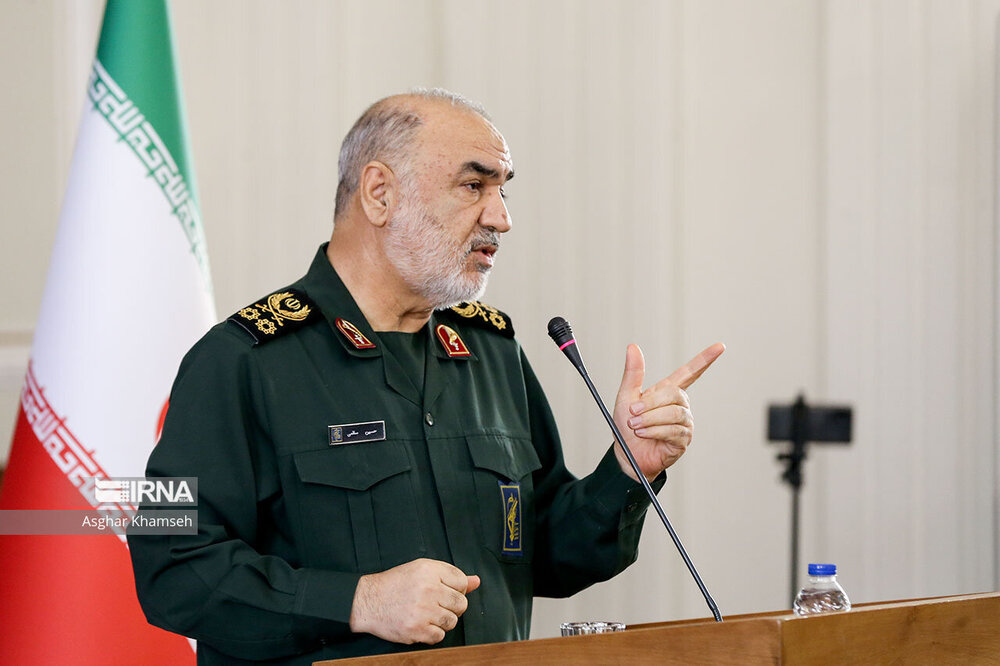 TEHRAN- The chief of the Islamic Revolution Guard Corps (IRGC) on Wednesday called on the French government to respect other nations' religious views by taking a lesson from the fate of Salman Rushdie.
"Don't play with Muslims. Salman Rushdie insulted the Quran and the Prophet of Islam thirty years ago and fled to perilous hiding places," warned Major General Hossein Salami in reference to the current offensive caricatures of the French magazine Charlie Hebdo against Iran's religious and political figures.
"Now that you have also made this serious error, Muslims will exact their vengeance at some point, even if the assassins (cartoonists) are captured," Salami said, warning that Iran's revenge will be "tough".
They should learn from this that no one, anywhere in the world, has the temerity to disparage the Muslims' fundamental beliefs, Salami said.
In a recent cartoon contest, the French magazine disrespected
"Enemies utilize sacrilege to undermine Muslims' composure"
On Tuesday, General Salami also said the foes utilize desecration to disrupt Muslims' tranquility.
He made the comments while speaking at a gathering of people in Zahedan, capital of the southeastern border province of Sistan-Baluchistan.
Salami stressed that the Islamic Republic would resolutely reject the enemy's hostile machinations in reference to their intentions against Muslim countries, saying that the opponents strive to create dissension and division in Iran by instigating riots.
Pointing to their destructive interference in countries like Iraq, Syria, and Yemen, the senior general emphasized that while enemies try to replicate their previous devastation plans against the Islamic Republic, they will undoubtedly face defeat like before.