IRGC chief compares recent riots in Iran to "world war"
January 9, 2023 - 22:19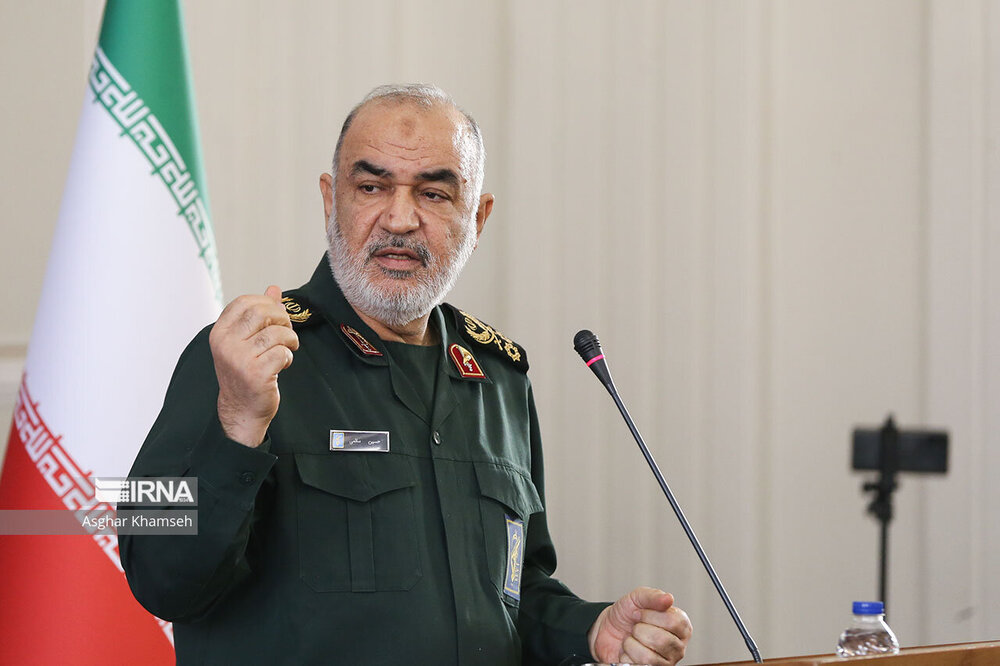 TEHRAN- The chief commander of the Islamic Revolution Guards Corps (IRGC) has stressed that the recent foreign-backed riots in Iran are regarded as a "world war," but Iranian youths thwarted Western-conceived ploys to destabilize the country.
Referring to the riots broke out in Iran in mid-September last year, Major General Hossein Salami noted on Monday that "in a sedition and world war, our enemies, in the past few months, wanted to close schools, universities and economic centers and create chaos in the country, but Iran's youths, women and girls did not go along with them and defeated their schemes."
He added those who follow the West by backing further unrest aim to "ruin the country and impede its prosperity."
Salami also said haughty powers are seeking to destabilize regional countries, pointing to Western schemes to undermine Muslim nations like Iraq, Syria, Yemen, and Afghanistan.
The IRGC chief emphasized how the foes have been unable to overthrow the "strong" Islamic Republic, saying, "The war is still ongoing, and the enemies are not tranquil, but we will bring them under control and overthrow all of them."
He stated that Iranian soldiers are willing to give their lives for the benefit of the country, adding that "they are not frightened of the enemy and are ready to beat the enemy in all domains."