Tehran, Harare set to expand economic ties
January 22, 2023 - 14:23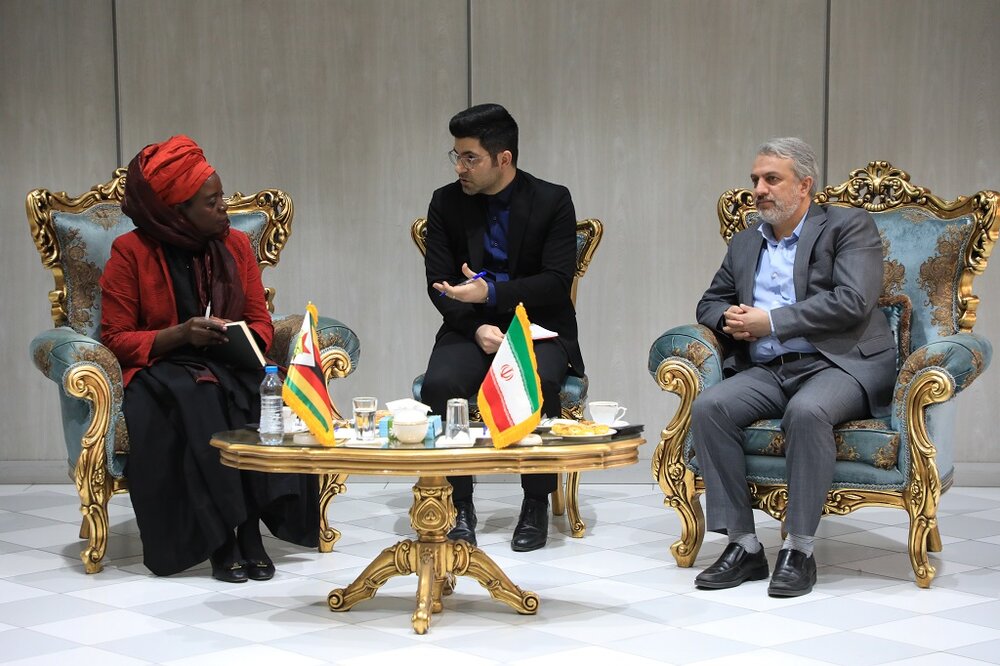 TEHRAN – Iranian Industry, Mining, and Trade Minister Reza Fatemi-Amin met with Zimbabwe's Minister of Industry and Commerce Sekai Nzenza in Tehran on Sunday, during which the two sides stressed the expansion of economic ties.
As reported by the portal of Iran's Industry Ministry, in this meeting Nzenza called on Iran's food, pharmaceutical, and automotive companies to enter Zimbabwe's markets.
The officials emphasized the development of cooperation in various economic sectors and stressed the need for creating a road map for the expansion of mutual trade and commercial relations.
Stating that the development of trade with African countries, especially Zimbabwe, is one of the priorities of the Iranian government, Fatemi-Amin said: "Unfortunately, the volume of our trade with Zimbabwe has decreased in recent years, and by holding such meetings we hope to witness the development of trade relations between the two countries."
The Zimbabwean minister, for her part, emphasized that the president of Zimbabwe is also interested in the development of trade relations with the Islamic Republic of Iran, saying: "We are also under sanctions and want to use the experiences of countries that experienced the same situation."
In this regard, Fatemi-Amin stated that the Islamic Republic is ready to transfer its experiences in dealing with sanctions and said: "Sanctions may cause problems at first, but in the end, it will make countries rely on their capabilities and fundamentally shape their economy."
Further in the meeting, the parties discussed the two countries' trade capacities and Nzenza called for the use of Iran's advanced technologies in the field of processing agricultural products, renewable energies, and also medicine and medical equipment.
Fatemi-Amin also announced Iran's readiness to cooperate in the mentioned fields and officially invited Zimbabwean investors to visit Iran to get familiar with the Iranian companies active in the field of renewable energies and food industries for joint cooperation.
"We also need Zimbabwean products such as cotton and gold and we can exchange these goods," the minister added.
EF/MA
Photo: Iran's Industry, Mining and Trade Minister Reza Fatemi-Amin (R) and Zimbabwe's Industry and Commerce Minister Sekai Nzenza