Tehran hosts 3rd Persian Medicine Festival
January 25, 2023 - 19:53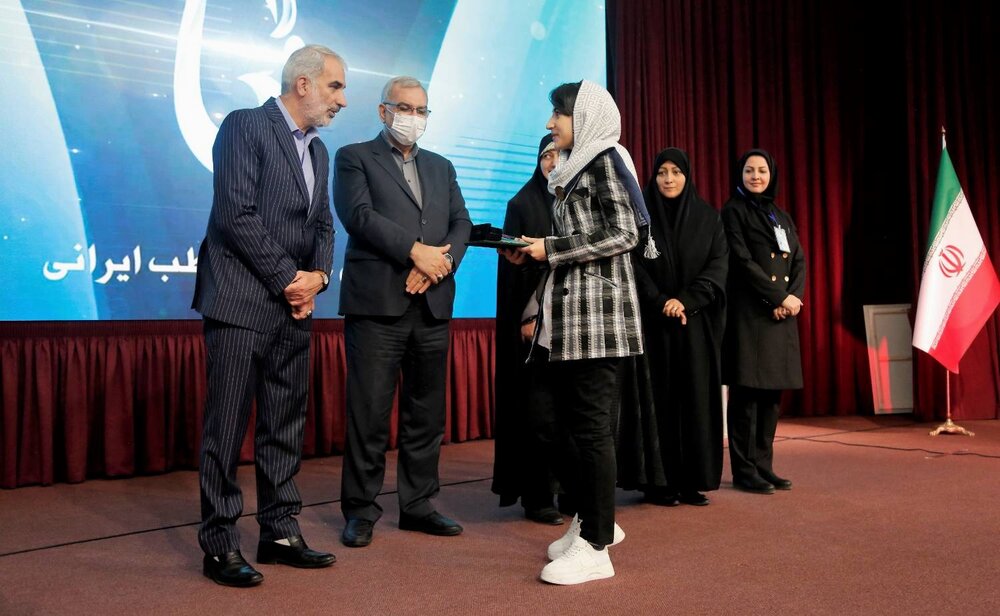 TEHRAN – The 3rd Persian Medicine Festival was held in Tehran on Tuesday with the main goal of identifying and supporting top scientists and innovators in the health sector. 
The event also aimed to create a platform for greater productivity from the research achievements, expansion of knowledge-based markets, and multilateral interaction between educational, research, and therapeutic centers.
"Persian medicine; the path of progress and scientific innovation" was the motto of the festival, in line with the Leader of the Islamic Revolution Ayatollah Seyyed Ali Khamenei's designation of the current Iranian year (March 2022-March 2023) as "The Year of Production: Knowledge-Based and Job-Creating".
Addressing the opening ceremony, Health Minister Bahram Einollahi said Persian medicine is a precious heritage of our ancestors.
Persian medicine has a history of thousands of years and it creates an identity for us and it is valuable to pay attention to it, he added.
Persian medicine is one of the issues that gives us an identity and shows us that when the westerners had none, we had medicine and solved problems, Einollahi noted.
Persian medicine pays attention to nutrition and disease prevention, which has not been paid attention to in other medicines, he said, adding: "We were able to place Persian medicine as one of the most important levels of science in the world, and we rank fourth in this field."
Persian medicine strongly focuses on prioritizing health maintenance and disease prevention over treatment.
It is one of the most ancient forms of traditional medicine. It is grounded in the concept of four senses of humor: phlegm (Balgham), blood (Dam), yellow bile (Safra'), and black bile (Sauda'). The concept of the four senses of humor is based on the teachings of Rhazes and Avicenna in an elaborate medical system.
So far, about 30,000 plant species have been identified in the world, with Iran's share of about 8,000 species which is more than the whole of species found in Europe.
Some 2,300 species of medicinal plants have been identified in the country, accounting for one-third of the medicines used in human societies.
The per capita consumption of medicinal plants in Iran is about one kilogram of dried plants, in other words, 83,000 tons of medicinal plants worth 1.2 trillion rials (around $4 million) are consumed in the country, while in Europe this amount is 900 grams and in the United States is 2.5 kilograms.
The export revenue of medicinal plants is estimated at $700 million, the Vice President for Science and Technology, Rouhollah Dehghani, has said.
Over 17,000 books have so far been published about Persian traditional medicine, which has been recognized by the World Health Organization, she noted.
MG