European sacrilege to Holy Quran draws ire of Iranians
January 27, 2023 - 18:25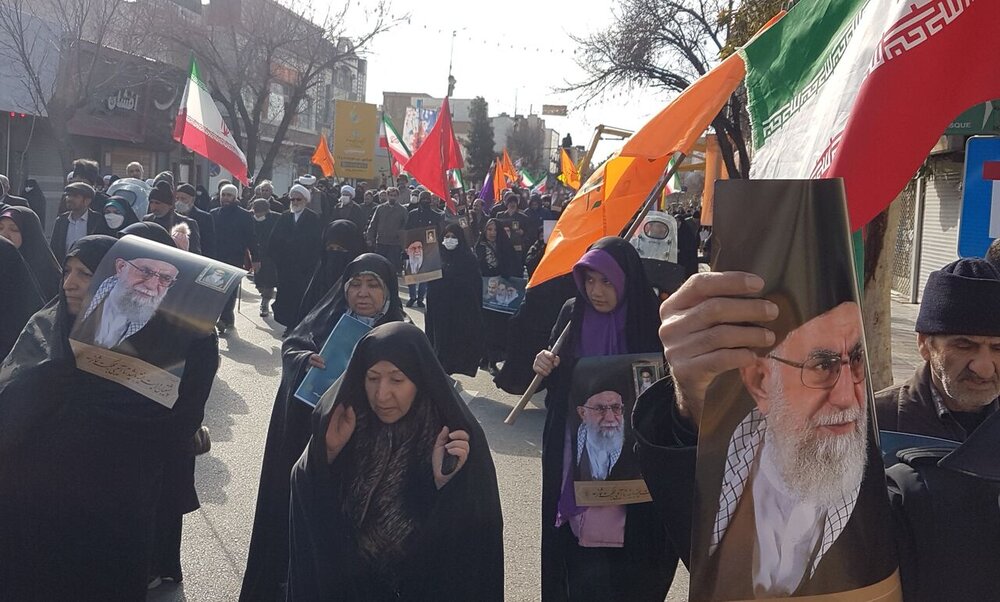 TEHRAN – Tens of thousands of Iranian people poured into the streets in Tehran and other cities to protest against the desecration of the Holy Quran in Europe.
Following the Friday prayers, worshipers gathered across the country, marched in rallies, and chanted slogans, condemning the insult to the divine book, Press TV reported.
The protesters expressed their anger towards the insult which European governments justify under the cloak of the freedom of speech.
They said the heinous incident is an act of incitement and a serious provocation to the feelings of more than two billion Muslims worldwide. They called on European authorities to put an end to hostilities toward Islam.
On Monday, a Dutch politician tore apart a copy of the Holy Quran in the city of The Hague. It followed an incident in Sweden where a politician burned a copy of the Quran outside the Turkish embassy.
The politician committed the sacrilegious act after receiving permission from Swedish authorities who provided police guards to ensure nobody prevented it.
The outrageous acts have drawn strong condemnation from Muslims, with many states such as Iran, Pakistan, Turkey and the United Arab Emirates denouncing the provocative and Islamophobic moves.