Chub-zani, a local mourning ritual, made national heritage
January 29, 2023 - 20:30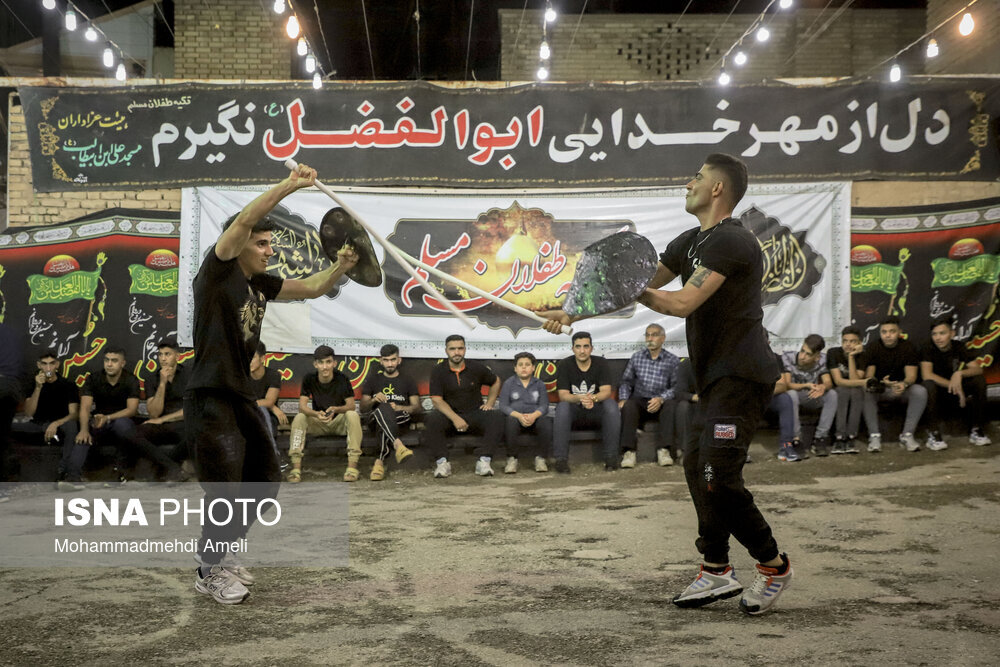 TEHRAN – Chub-zani, which is a local mourning ritual, has recently been inscribed on Iran's National Cultural Heritage list, CHTN reported on Sunday.
Chub-zani is one of the rituals performed by the people of Dezful to commemorate the Muharram mourning season in public.
This ceremony involves reciting poems and pushing two sticks forward and backward. The traditional ritual is a symbol of the war scene, which is accompanied by drums and trumpets in front of Tekyehs, venues for the gathering of mourners known as 'heyat' (literally meaning group or delegation) to honor the life of Imam Hussein (AS).
As part of this ceremony, some men are divided into two groups and fight each other with sticks, shields, swords and armor.
One of the oldest traditional rituals, Chub-zani dates back 500 years and has been performed since 140 years ago in some old neighborhoods of Dezful during the first ten days of Muharram.
Shia Muslims mourn for 50 days during the lunar months of Muharram and Safar for Imam Hussein (AS) and his companions who were martyred in a battle against the oppressive Umayyad dynasty in Muharram in 680 CE. The mourning ceremonies reach their climax on Ashura, the tenth day of Muharram, upon which Imam Hussein (AS) and his companions were martyred.
Located in Khuzestan province, Dezful derives from two words: dezj (fortress) and pol (bridge), which combined means "bridge to the fortress."
Dezful is known as the "City of Rockets," since it was attacked over 200 times by rockets during the Iran-Iraq war.
ABU/AM