Iranian archaeologists to perform survey in Babylon
January 29, 2023 - 21:0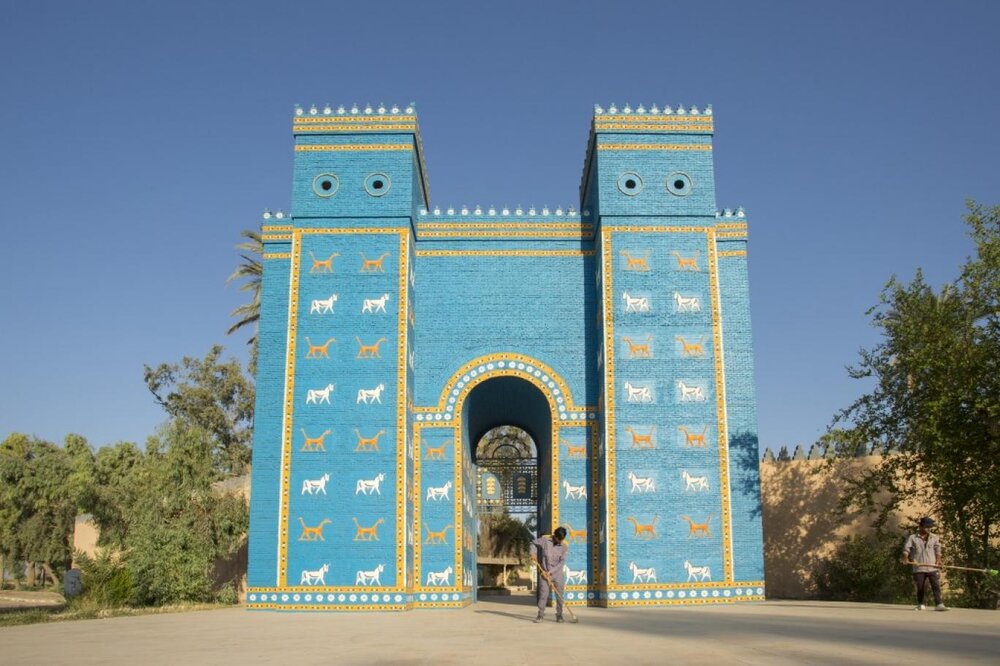 TEHRAN – Surveying and excavating the historical sites of Babylon in Iraq along with assessing the need for restoration is planned to be carried out by Iranian archaeologists, CHTN reported on Sunday.
As a part of a memorandum of understanding signed by the governor of the western Iranian province of Ilam Hassan Bahramnia and the director of the governmental Babel Antiques Organization Hussein Falih on Friday, the exploration of Babylon's ancient sites will be performed by archeological teams from Ilam province in the near future.
Further, Iraqi tourists are scheduled to visit tourist sites and recreational areas, as well as health tourism facilities in Ilam for Iraqi patients requiring treatment.
Ruled by Hammurabi, restored by Nebuchadrezzar, and conquered by Cyrus the Great, Babylon is located in the heart of Mesopotamia, between the waters of the Euphrates and the Tigris some 97 kilometers south of Baghdad.
It was the capital of southern Mesopotamia (Babylonia) from the early 2nd millennium to the early 1st millennium BC and the capital of the Neo-Babylonian (Chaldean) empire in the 7th and 6th centuries BC when it was at the height of its splendor. I
According to Britannica, when the Persian Achaemenid dynasty under Cyrus II attacked in 539 BC, the capital fell almost without resistance.
Under the Persians, Babylon retained most of its institutions, became the capital of the richest satrapy in the empire, and was, according to the 5th-century-BC Greek historian Herodotus, the world's most splendid city.
Home to almost half of Iran's UNESCO sites, western Iran is a land of hospitable people, wild extremes, and wilder history, and it may be an independent traveler's adventure playground. The region also witnessed the rise and fall of many great empires once bordering Mesopotamia, Ottoman Turkey, and Czarist Russia.
From the fecund Caspian coast to the stark, mountainous northern borders, and the crumbling desert ruins of the southern plains, the region hosts everything from paddy fields to blizzards to Persian gardens.
ABU/AM