Iraqi play "Amal" scores big win at Fajr theater festival
February 1, 2023 - 18:13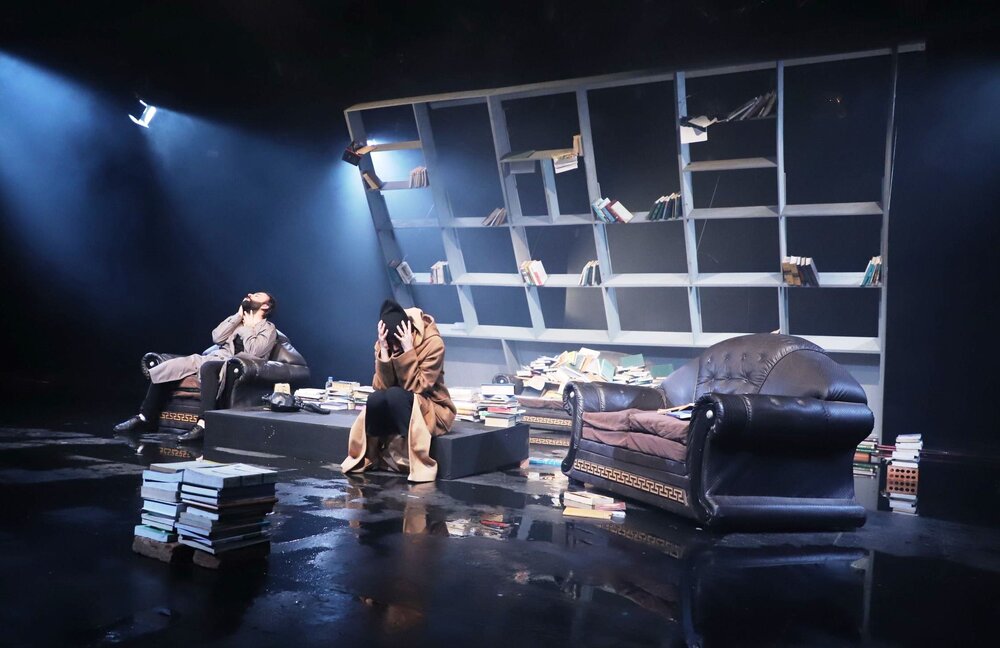 TEHRAN – Iraqi play "Amal" was the big winner of the 41st Fajr International Theater Festival by garnering awards in three categories, including best director and best play, at the Iranian event on Tuesday.
Written and directed by Jawad Al-Assadi, the play focuses on the hardship of wartime and the question arises as to whether it is right to invite someone else into this world under these conditions.
Assadi, 76, is a leading stage director in the Arab world. He offers an innovative vision of theater, devotes energy to training young actors, and employs a unique style in directing plays by a wide range of Arab playwrights such as Saádallah Wanoos, Moueen Bessissou and Mahmoud Diab, as well as works by Genet, Chekhov and Brecht.
The play also brought Haider Juma the award for best actor, while set designer Ali Al-Sudani and actress Rizab Ahmad Hassan Al-Karkhi won honorable mentions for their collaboration in this production.
The closing ceremony of the festival was held at Tehran's Vahdat Hall.
Asghar Khalili from Iran won the award for best playwright for "Conner under the Oak Trees", and Marjan Aqanuri received the award for best actress for her role in the Iranian play "Aalaa".
Iranian musician Behrang Abbasi won the award for best composer for his collaboration in "Hey Macbeth, Only the First Dog Knows Why It Is Barking".
Director and writer Ebrahim Poshtkuhi also received an honorable mention in the best play category for this drama.
In this musical comedy, Shakespeare's Macbeth is blended with the local Iranian rite Zar, commonplace in southern Iran.
The award for best costume designer went to Mahbubeh Soltani for the Iranian play "Iranians", which also brought Alaleh Bigdeli the best makeup artist award.
Lighting engineer Manuchehr Rahimi was also awarded for his collaboration in this play.
In the national competition, the award for best play went to "Agnitaj" written by Rasul Haqju, while the best director award was given to Mohammad-Hadi Hashemzadeh for "The Murderers' Horses".
"The Murderers' Horses" and the cast also received a special jury award. Another special jury award was given to directors Reza Mohammadian and Hossein Qasemi for their play "Champion Qelich".
Maryam Dehqani was selected as best actress for her role in "Harakiri", and Farshid Salamat was picked as best actor for his role in "Shah Ismail".
In the street theater section, "Plasma" by Saeid Badini was named best play.
Photo: Iraqi actors perform "Amal" at Tehran's Molavi Hall during the 41st Fajr International Theater Festival. (Theater.ir)
MMS/YAW