Army official attends parliament session to review response options 
February 1, 2023 - 22:50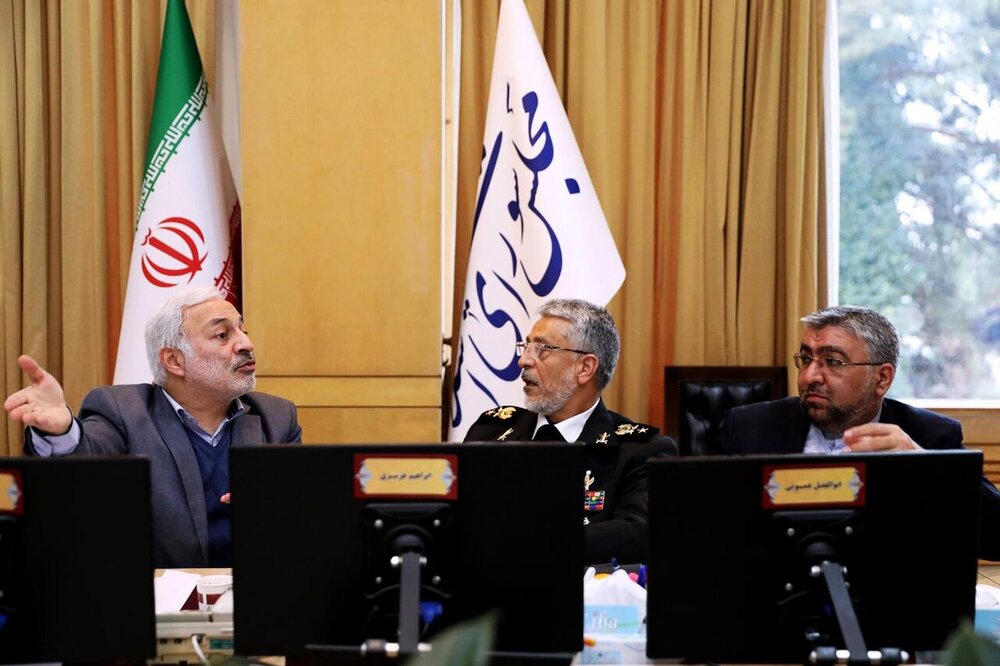 TEHRAN - Deputy Chief of the Iranian Army for Coordination Rear Admiral Habibollah Sayyari attended a session of the Iranian parliament's National Security and Foreign Policy Committee. 
The session addressed Iran's response options in the face of possible threats, Iran's official news agency IRNA reported.
Abolfazl Amouei, the spokesman for the committee, offered some details about the meeting. He said the meeting was also attended by the commander of the intelligence branch of the Army and the deputy commander of the Army for planning.
According to Amouei, the intelligence commander presented a report on the Army's assessment of possible threats against Iran and outlined Iran's various scenarios for responding to these threats. "The commander of operations of the Islamic Republic of Iran's Army also presented a report on the operational capabilities of the army's ground, air and air defense forces," Amouei told IRNA.
He said, "In the continuation of the meeting, topics related to the plan and program of the Islamic Republic Army were raised and a report was presented in this field. Our military forces are the defense and security prop-up of the country, and for this reason, strengthening the defense capabilities is one of our priorities."
Amouei also pointed to the importance of the Iranian Army's Navy. "Navy is a strategic force for us today and the country's capability is increasing many times. The threats that exist in the Persian Gulf and the Indian Ocean have been repelled quickly and efficiently, and now good control has been exerted by the Navy. In a way, it has also strengthened defense diplomacy. Presence in different countries, dialogues between the navy and other countries is a significant issue. They introduced the capabilities of the country and created a basis for cooperation."
He added, "The presence of Iranian vessels in international waterways and crossing international crossings and presence in the Atlantic Ocean are among the great things we have witnessed in the recent period. And we hope it will continue with strength and higher position."