Thoroughfares, shops restored in bazaar of Sanandaj
February 6, 2023 - 23:22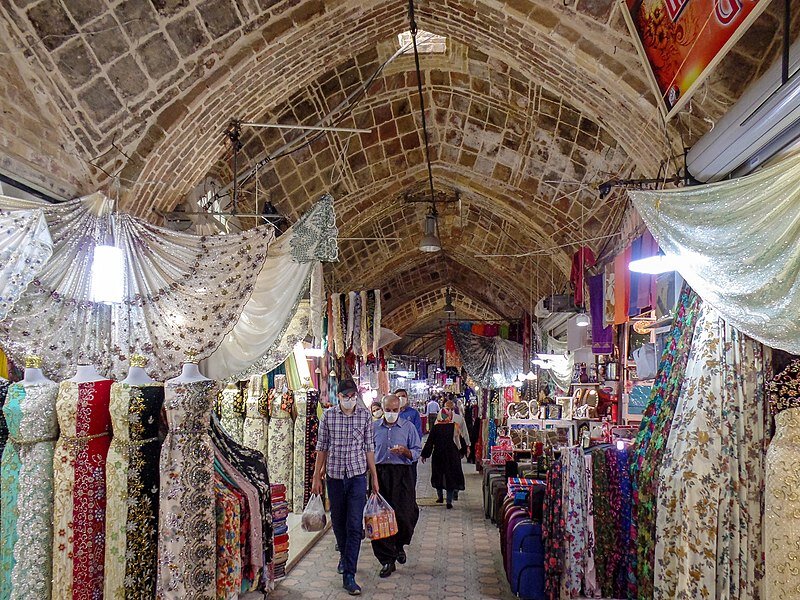 TEHRAN – A restoration project on parts of the historical bazaar of Sanandaj, western Kordestan province, has come to an end, the provincial tourism chief has said.
The project involved repairing damaged skylights and installing new ones, insulating rooftops, and restoring interior decorations in thoroughfares and shops of the vaulted marketplace, Mansour Mehrzad said on Monday.
The Safavid era (1501-1736) structure has been inscribed on the national heritage list, the official added.
In Iranian culture, bazaars have been traditional public spaces in Iranian cities with great contributions to commercial activities in urban life meanwhile their extended activities can be traced to social, cultural, political, and religious roles.
Most mazes and passages offer certain commodities such as carpets, metalwork, toys, clothing, jewelry, kitchen appliances, traditional spices, herbal remedies, and natural perfumes. One can also bump into colorful grocery stores, bookbinders, blacksmiths, tinsmiths, coppersmiths, tobacconists, tailors, flag sellers, broadcloth sellers, carpenters, shoemakers, and knife-makers.
Several divided carpet sections across the bazaar enable visitors to watch or buy hand-woven Persian carpets and rugs with different knot densities and other features. From another point of view, bazaars are also synonyms for foods, with their unmissable colorful stalls of vegetables, herbs, and spices. Yet, most of these ingredients might be mysterious to a foreign eye.
The name Kordestan refers to the region's principal inhabitants. After the Turkish invasion of Iran in the 11th century CE (Seljuk period), the name Kurdistan was applied to the region comprising the northwestern Zagros Mountains. It was during the reign of Abbas I the Great of Iran's Safavid dynasty (1501–1736) that the Kurds rose to prominence, having been enlisted by Abbas I to help stem the attacks of the marauding Uzbeks from the east in the early 17th century.
ABU/AM