Origins of rail transit via Iran diversified
February 12, 2023 - 12:27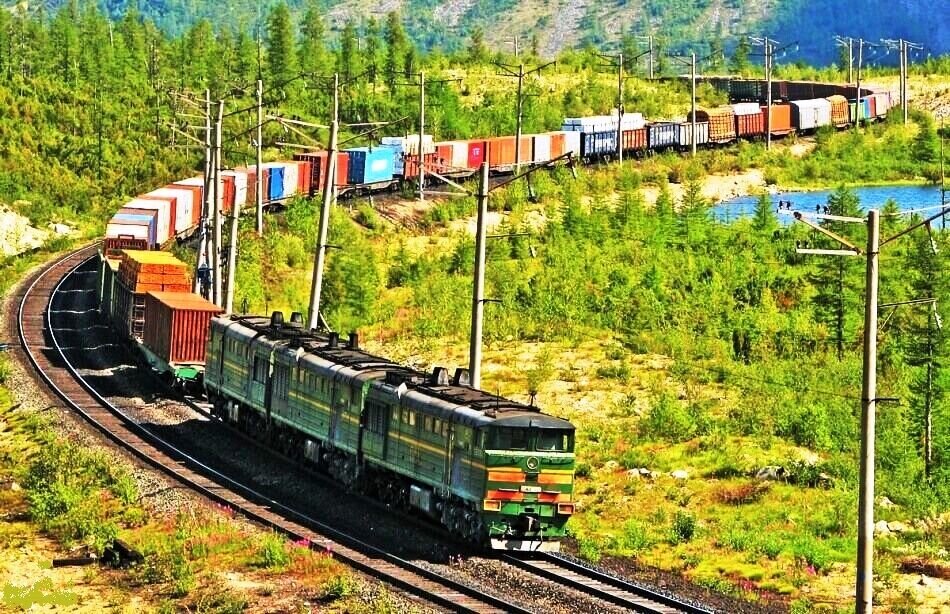 TEHRAN- The origins of transporting transit goods through the railway network of the country have been diversified in the current Iranian calendar year (started on March 21, 2022), the head of the Islamic Republic of Iran Railways (known as RAI) announced.
"In this year, we were looking for the variety of cargo and the countries of origin of transit goods via the Iranian rail route", Miad Salehi said, adding, "With the agreements we had with countries like Turkmenistan, Kazakhstan, and Russia, in the first quarter of this year, we transported 60,000 tons of potash fertilizer for the first time from eastern Russia to the destination country by rail through Russia, Kazakhstan, Turkmenistan, and Iran."
The official described transporting this amount of fertilizer as a significant record in its own kind and stated: "Due to the attention of the 13th government to the issue of rail transport diplomacy, last year we set a record by transiting 1.913 million tons of goods, and broke the rail transit via the country."
On February 7, Tehran hosted an international conference to recognize the capacities and potentials of rail transport of the Islamic Republic of Iran with the participation of Uzbekistan, Belarus, Russia, Kazakhstan, Tajikistan, Turkmenistan, and Kyrgyzstan.
As reported, the conference was aimed at making Iran's international rail transport capacities more known, especially the advantages of international rail corridors passing through Iran.
Senior directors and representatives of railways from Central Asian countries, including Turkmenistan, Uzbekistan, Kazakhstan, Kyrgyzstan, Tajikistan, and Russia, along with rail cargo forwarding companies from Uzbekistan and Russia, were present at this international gathering.
Also, some Iranian international rail transport companies participated in the one-day event to present their services and capabilities for international transport and transit from Iran to the participants.
Considering the strategic position of Iran, as well as the important international rail corridors from north to south and east to west that pass through the country, as well as the connection of the railway network of the Islamic Republic of Iran to open waters, Iran's route is one of the shortest, safest and most economical routes for rail transit from east to west, especially the cargo transportation of the landlocked countries of Central Asia to Europe, India, as well as transportation of transit cargo from the important ports of Iran.
MA/MA