Messages between Iran and U.S. are conveyed by Europeans and non-Europeans: diplomat
February 12, 2023 - 23:3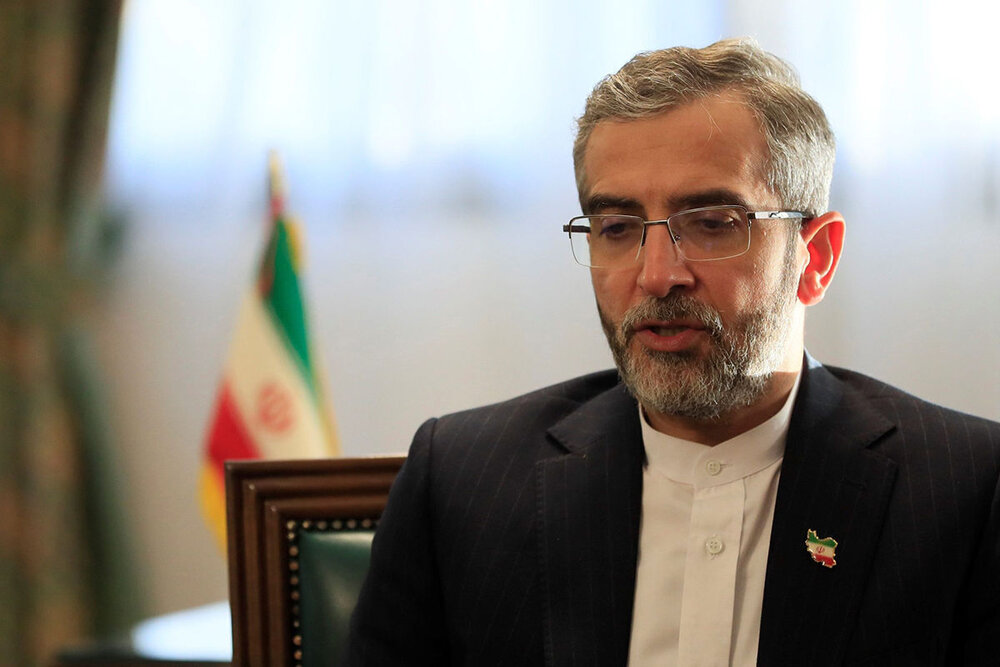 TEHRAN- Ali Bagheri Kani, Iran's chief nuclear negotiator, has emphasized that messages are still being exchanged between the negotiation teams party to the 2015 nuclear agreement as part of the ongoing discussions to revitalize the deal.
In an interview with Lebanon's al-Manar TV, Bagheri Kani stated though the pace of the negotiations has changed, the P4+1 group—Britain, France, Russia, China, plus Germany—and Iran have been continuing consultations by exchanging messages.
The talks to revive the nuclear deal – JCPOA- started in April 2021 but they came to a standstill as the U.S. refuses to give promises to observe Iran's red lines.
When asked about the exchange of messages between Iran and Western nations, especially the U.S., he said since Tehran and Washington don't have any direct conversations, messages are being conveyed through intermediaries like Europeans or non-European countries.
Bagheri went on to say that after U.S. President Joe Biden commented on the death of the JCPOA, some American officials were interviewed about the talks, and they said the talks are still going on in the form of exchanging messages.
Lifting sanctions and giving assurances for economic advantages from a resurrection of the JCPOA are demands that Tehran considers as red lines, the chief negotiator remarked.
And the anti-Iran sanctions are among the fundamental concerns that must be addressed as well, he added.
The nuclear negotiations are about easing anti-Iran economic sanctions in accordance with the 2015 deal, he said, adding that the Islamic Republic has shown willingness to help conclude the negotiations by renewing the JCPOA if the other parties respect Tehran's red lines and interests.
The diplomat also made reference to the fact that President Ebrahim Raisi's government works to strengthen connections with neighboring and regional nations based on good neighborliness, as seen by the development of ties with Kuwait, the United Arab Emirates, Tajikistan, and Turkmenistan. Furthermore, Iraq has hosted some rounds of consultations between Saudi and Iranian delegates; Riyadh and Tehran intend to carry on talks in accordance with their considerations.
Bagheri Kani stated that the so-called normalization of relations with the Zionist regime is a reaction to their own difficulties, rather than a deliberate endeavor.
According to recent surveys conducted by various Western institutions, almost 80% of people in northern African countries and the littoral states of the Persian Gulf oppose normalizing ties with the Zionist regime.
Regarding the crisis between Ukraine and Russia, he noted that Iran has relations with many countries around the world and that the Islamic Republic has declared that it will take a neutral posture and not assist any side.
Regarding the West's involvement in the recent uprising in Iran, he said although Western nations had miscalculated the course of events there, they are currently unable to take any significant action against the Islamic Republic.