West Azarbaijan to increase eco-lodge units by threefold
February 18, 2023 - 18:8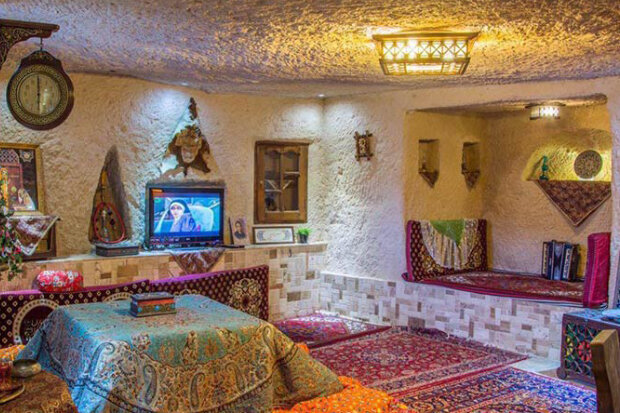 TEHRAN – The number of eco-lodge units across the West Azarbaijan province, northwestern Iran, is planned to increase by threefold within a year, the provincial tourism chief has said.
It is expected that 100 eco-lodges will be available across the province within one year, up from 32 now, Morteza Safari explained on Friday.
The Ministry of Cultural Heritage, Tourism and Handicrafts emphasizes the importance of making cheap trips, and eco-lodges are ideal options for accommodation because of their affordability, the official added.
West Azarbaijan embraces a variety of lush natural sceneries, cultural heritage sites, and museums including the UNESCO sites of Takht-e Soleyman and Qareh Klise (St. Thaddeus Monastery), Teppe Hasanlu and the ruined Bastam Citadel.
The region was home to several ancient civilizations. According to Britannica, it was conquered by Alexander the Great in the 4th century BC and was named Atropatene after one of Alexander's generals, Atropates, who established a small kingdom there. Ultimately, the area returned to Persian (Iranian) rule under the Sasanians in the 3rd century CE.
Iran's Cultural Heritage, Handicrafts and Tourism Organization said in 2018 that 2,000 eco-lodges will be constructed across the country until 2021.
Experts say each eco-lodge unit generates jobs for seven to eight people on average, so the scheme could create 160,000 jobs.
Having a very diverse natural setting, Iran offers varied excursions to nature lovers. Sightseers may live with a nomad or rural family or enjoy an independent stay. The country is home to abundant historical mansions, caravanserais, bathhouses, madrasas, and other massive monuments, which can buttress its budding tourism and hospitality sectors if managed appropriately and refurbished properly.
ABU/AM