Tehran cultural center reviews Ken Loach drama "Sorry We Missed You"
February 26, 2023 - 18:42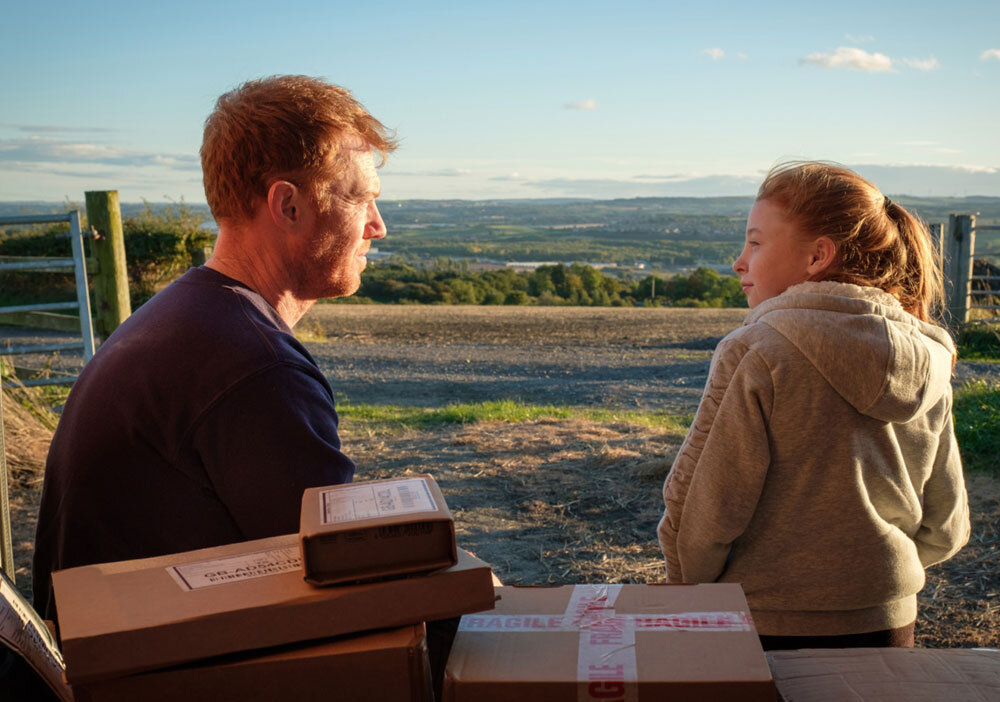 TEHRAN – "Sorry We Missed You", a drama by British director Ken Loach, was reviewed at the Arasbaran Cultural Center in Tehran on Sunday.
Film critic Kurosh Jahed attended a screening of the film followed by a review session.
Written by Paul Laverty, the film follows a hard-up UK delivery driver and his wife, who hope that self-employment through the gig economy can solve their financial woes. As they struggle to raise a family, they end up trapped in the vicious circle of this modern-day form of labor exploitation.
It was selected to compete for the Palme d'Or at the 2019 Cannes Film Festival. Despite having a broken arm in a sling, the 82-year-old Loach appeared at Cannes to promote the film and announce that it would be his final film to compete at the festival.
At the 10th Magritte Awards, "Sorry We Missed You" received the Magritte Award for Best Foreign Film in Coproduction.
At the 13th Gaudí Awards, it won the Gaudí Award for Best European Film.
On Rotten Tomatoes, the film holds an approval rating of 88 percent based on 155 reviews, with an average rating of 7.8/10.
The site's critical consensus reads "'Sorry We Missed You' may strike some as tending toward the righteously didactic, but director Ken Loach's passionate approach remains effective."
Metacritic, which uses a weighted average, assigned the film a score of 83 out of 100, based on 26 critics, indicating "universal acclaim."
David Rooney in The Hollywood Reporter wrote that the film "is an expertly judged and profoundly humane movie, made without frills or fuss but startlingly direct in its emotional depiction of the tough stuff that is the fiber of so many ordinary lives."
Peter Bradshaw in The Guardian believed it was superior to Loach's previous film "I, Daniel Blake", which won the Palme d'Or at Cannes.
Bradshaw wrote, "It is more dramatically varied and digested, with more light and shade in its narrative progress and more for the cast to do collectively. I was hit in the solar plexus by this movie, wiped out by the simple honesty and integrity of the performances."
Photo: Kris Hitchen and Katie Proctor in "Sorry We Missed You".
MMS/YAW