Villagers prepare Samanu for Noruz celebrations
March 6, 2023 - 20:0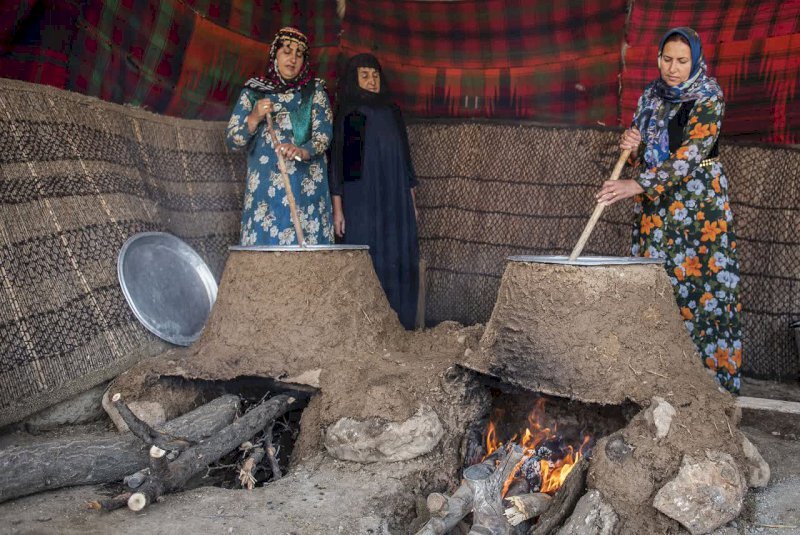 TEHRAN – As part of the Noruz celebrations, residents of Kortavij village in western Kermanshah province cooked Samanu during a traditional ritual on Sunday, a local tourism official has said.
The ritual, which has recently been inscribed on Iran's national list of intangible cultural heritage, is held annually around the Iranian new year holidays, Noruz, Aziz Mostafai said on Monday.
Locals claim the ritual is more than 200 years old, but based on available evidence, it appears to be ancient, the official added.
Samanu is one of the items included in Haft Seen, an arrangement of seven symbolic items traditionally displayed in the Iranian new year, Noruz.
Setting a "haft-seen" spread for Noruz is a custom that is being observed by almost all Iranians worldwide.
Seven items on the table start with 'S' in Persian language in addition to goldfish, colorful eggs, Quran, candles, and a mirror.
The seven items include sabzeh (wheat, barley, mung bean, or lentil sprouts growing in a dish), samanu (sweet pudding made from wheat germ), senjed (wild olive fruit), seer (garlic), seeb (apple), sumac (a spice) and serkeh (vinegar).
ABU/AM