Leader sends message to Caracas fair book launch for autobiography  
March 11, 2023 - 18:11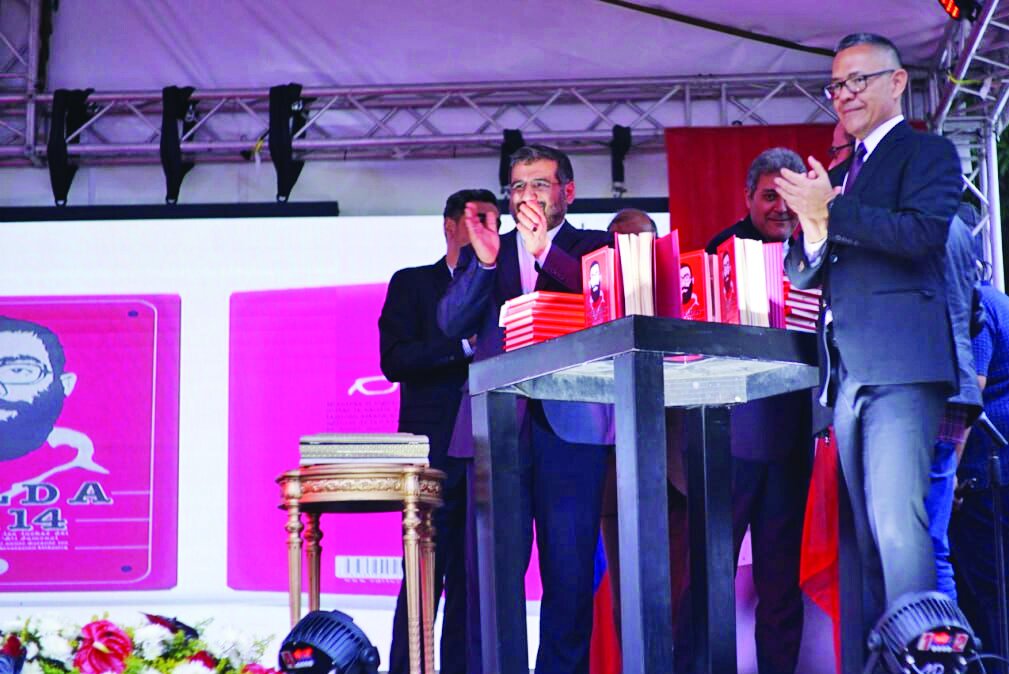 TEHRAN – Leader of the Islamic Revolution Ayatollah Seyyed Ali Khamenei has sent a message to a book launch event held in the Venezuelan capital of Caracas last week for the Spanish edition of his autobiography "Cell No. 14" ("Celda No. 14").
"I would be very happy if I could have communicated with you, the speakers of Spanish, by this book," the Leader wrote in a short message published by his office on Saturday.
"This book covers a brief episode of my life. What a good thing it would be if we, you and all justice-seeking nations can be more understanding and supportive of each other. May God bless you," he concluded.
The book was launched as part of the International Fair of Venezuelan-Iranian Culture and Friendship, which will end on Sunday.
The book covers the first half of the life of Ayatollah Khamenei, from his early childhood all the way to the 1979 Islamic Revolution that brought the monarchical regime to an end in Iran.
The Persian edition "Khun-e Deli ke La'l Shod" ("The Pains that Changed into Gains") was published by the Islamic Revolution Publications in 2019.
It was a Persian translation of "Inna Ma as-Sabri Nasra" the Leader had written in Arabic. The memories were then compiled by the Iranian Arabic language scholar Mohammad-Ali Azarshab.
The Arabic version was unveiled by Lebanon's Hezbollah leader Sayyed Hassan Nasrallah during a ceremony held in Beirut in February 2019 to celebrate the 40th anniversary of the victory of the Islamic Revolution.
The book also contains unpublished photos of the Leader, his father and his children, in addition to a photo collection of paintings related to the topics in the book.
Rodela, a leading publisher in Bangladesh, published a Bengali translation by Muhammad Mujahid al-Islam in 2021.
Iran's Ministry of Culture and Islamic Guidance, Mohammad-Mehdi Esmaeili, left Tehran for Caracas last Wednesday to visit the International Fair of Venezuelan-Iranian Culture and Friendship.
As part of the cultural exhibition, a choir of Venezuelan children performed the anthem "Salam Oh Mahdi" on Wednesday to celebrate the birthday of Imam Mahdi (AS), the twelfth Imam of the Shia.
Esmaeili held meetings with a number of Venezuelan officials and took part in the book launch event.
Photo: Iranian Culture Minister Mohammad-Mehdi Esmaeili (2nd L) and his Venezuelan counterpart, Ernesto Villegas (1st R), attend a book launch celebration for the Spanish edition of Ayatollah Khamenei's autobiography "Cell No. 14" in Caracas, Venezuela, on March 10, 2023.
MMS/YAW