UAE foreign minister invites Amir Abdollahian to visit Abu Dhabi
Malaysia predicts Iran-Saudi rapprochement will reinforce peace in West Asia
March 27, 2023 - 0:34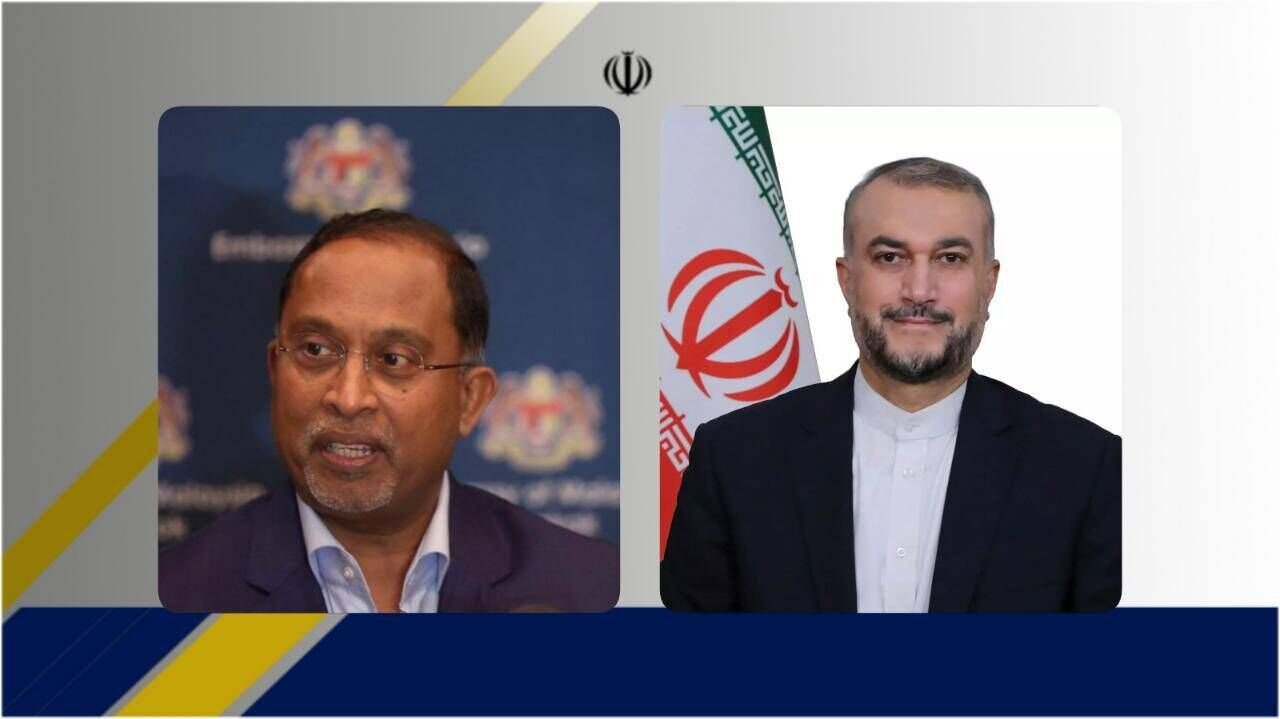 TEHRAN – Malaysian Foreign Minister Zambry Abdul Kadir on Sunday praised a deal between Iran and Saudi Arabia to restore diplomatic ties, saying it will help promote peace and stability in West Asia.
In a telephone conversation with Iranian Foreign Minister Hossein Amir Abdollahian, Abdul Kadir also called Iran an important trade partner of Malaysia and expressed hope that relations between the two countries would expand further.
The Iranian and Malaysian foreign ministers also reviewed developments in Afghanistan and Ukraine.
UAE foreign minister invites Amir Abdollahian to visit Abu Dhabi
Also, in a telephone call with Amir Abdollahian on March 21, UAE Foreign Minister Sheikh Abdullah bin Zayed said the new movement in relations between Tehran and Riyadh will have "positive" effects on the region.
Foreign Minister Abdullah bin Zayed also invited Amir Abdollahian to visit the United Arab Emirates and congratulated the Iranians on the New Year (Norouz) and the holy month of Ramadan.
The UAE chief diplomat also expressed hope that the ties between Damascus and Abu Dhabi would increase to a favorable level in line with the interests of Muslim countries and help increase stability and security in the region.
For his part, Foreign Minister Amir Abdollahian said "fortunately" the relations between Iran and the UAE are "on the increase at political, economic, trade sectors".
Amir Abdollahian also the "constructive" dialogue between Iranian and UAE security and economic officials will pave the ground for promoting relations more than ever.
He also announced that Tehran is ready to host joint session between Iranian and UAE businesspersons.
The top Iranian diplomat also expressed joy over the trend of increasing ties between the UAE and Syria.