An interview with Narges Ashuri
The Way to Save Humanity and Be Free
April 14, 2023 - 17:47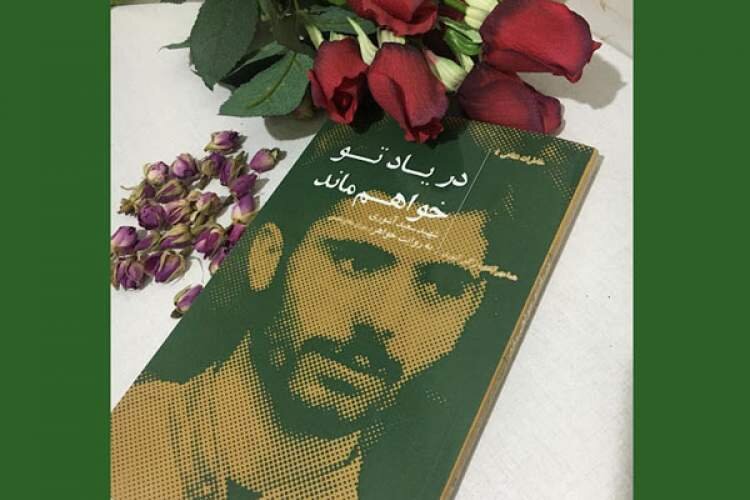 The book "You Will Remember Me" is the story of martyr Saeid Ashuri, narrated by his sister, from the era of the holy defense.
Saeed Ashuri, born on May 7, 1965 in Mashhad, was the fourth child of his family. He was a civil engineering student at Mashhad University, and was martyred on February 1, 1987 in the Beit-ol-Moqaddas operation.
* What is the subject of the book "You Will Remember Me"? Is it real and documented?
I was born in an almost crowded and religious family. The age difference between me and Saeid, who was my younger brother, was two years, and since he was younger, I was sensitive to him and tried to take care of him all the time. Saeid became all the memories of my childhood, adolescence, youth and to be honest, my whole life!
"You Will Remember Me" is the story of my brother's life that I remember every moment of it and I write a book about it to make sure that I won't forget it. All the memories in this book are real and far from exaggeration, and I tried to express everything I knew or what I had caught in interviews with his friends.
* How long did the research process for the book take?
When I started, I didn't think it would take about four years to publish a book. Of course, I am not very familiar with literature and literary texts, but the love for my brother created a strange motivation in me. Finally, after four years, the book was approved.
* This book includes what period of Saeid's life?
I started from his childhood, about his strange kindnesses in his childhood until the moment of his martyrdom. Many contents were also deleted. Many of the memories of Saeed's friends were repeated, they all agreed that Saeed was a brave and humorous man. Also, they tried their best to help me and publish the book.
* What do you think about the importance of addressing the lives and memories of martyrs and the holy defense?
A lot has been said about the lives of the martyrs, but it is important to apply their behavior and methods in our life. If we have been careful, we have studied the biographies and stories of those who somehow taught us to save humanity, and be free, and we only have to apply these methods that they told us.