By Ali Karbalaei
Republican lawmakers warn of "proxy" war with Russia 
April 23, 2023 - 22:14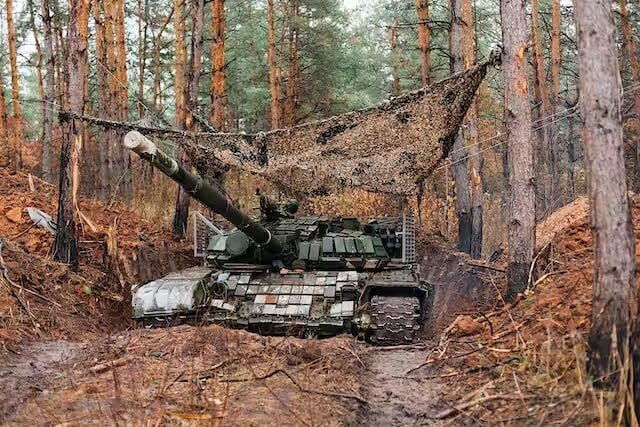 TEHRAN- A number of Republican lawmakers, including three senators, on Thursday expressed grave concern about a U.S. "proxy" war with Russia.
"A proxy war with Russia in Ukraine is not in the strategic interest of the United States and risks an escalation that could spiral out of control" they warned in a letter to President Joe Biden.
The Ukraine war has well entered its second year with no end in sight as Washington brushes aside any peace initiatives by third parties, the latest by China and Brazil.
The lawmakers warned how the American aid to Ukraine threatens further escalation while lacking "much needed strategic clarity".
The U.S. is the number one financial sponsor of the war. To date, it has contributed $113 billion dollars, mostly in military assistance, which the lawmakers said is aimed "to prop up a foreign government that is historically mired in corruption".
They pointed out that this comes at a time when "the American people suffer from record inflation and a crippling national debt is wildly irresponsible on its own - but to do so while our military contends with aging weapons systems and depleted stockpiles is disgraceful... Time and again, the executive branch has used debt as a tool to finance foreign wars to the detriment of the American taxpayer."
The legislators have highlighted how the U.S. strategy towards Ukraine is pushing Washington's "two greatest adversaries closer together".
They wrote that in early February 2022, the presidents of China and Russia reminded the world of their "no limits" partnership in their first face-to-face meeting in two years.
On Friday, China's Foreign Ministry said no country has the right to interfere in its relationship with Russia, as the two sides are sovereign, independent countries.
A spokesperson said, "China and Russia follow the principle of no-alliance, no-confrontation and no-targeting of any third party and are committed to developing a new type of major-country relations featuring mutual respect, peaceful coexistence and win-win cooperation. This is entirely different from the U.S. practice of forming exclusive blocs and stoking bloc confrontation. No country has the right to interfere."
"Both China and Russia see the U.S. as inextricably opposed to their interests and security. The depth of U.S. involvement in Ukraine only gives credence to this narrative," the letter said.
In their address to Biden, the American lawmakers said U.S. national interests and those of the Ukrainian people are best served by encouraging negotiations to end the conflict. "We strongly urge you (Biden) to advocate for a negotiated peace".
Ironically, this is the same approach that the entire world has been advocating for, with the exception of the U.S.-led NATO military alliance.
Russia, in particular, has repeatedly warned that pouring weapons into Ukraine will only prolong the war and the suffering of the Ukrainian people.
"The current strategy of sanctions and drawn-out aid will only prolong the conflict, leading to escalation and more violence. Our national and economic security demand an alternative," the lawmakers wrote.
The letter pointed out U.S. military assistance also extends to military training and intelligence support and warned of the risk of provoking a direct war with Russia.
"The extent of our aid makes it increasingly difficult to deny Russian accusations of U.S. complicity in a proxy war. Vladimir Putin's advisors are already framing the conflict as a 'military confrontation Russia and NATO, and above all the United States and Britain', Russian tolerance for fighting a proxy war with NATO could run out at any point." The lawmakers warned.
They added that Moscow's decision to take military action in Ukraine "should be evidence enough" of its "willingness to use military force and should give us pause in continuing to push the limits at the risk of catastrophe".
"With every new aid package and every new weapon provided to Ukraine, the risk of direct conflict with Russia climbs," the letter added.
"The Biden administration's virtual 'blank check' funding of this conflict for 'as long as it takes,' without any defined objectives or accountability, distracts from our country's most pressing challenges."
"Unrestrained U.S. aid for Ukraine must come to an end, and we will adamantly oppose all future aid packages unless they are linked to a clear diplomatic strategy designed to bring this war to a rapid conclusion."
They also spoke of a delusional U.S. strategy, which has made the U.S. military weaker as it will take months or, in some cases, years to manufacture a depleted weapons stockpile being shipped to Kyiv.
"Should our actions entangle us in a confrontation with Russia now or should conflict erupt in the Indo-Pacific in the coming years, we fear that our military will be woefully unprepared to meet these challenges as a direct result of what has been shipped to Ukraine," they said.
The senators and representatives also criticize the Biden administration's decision to send High Mobility Artillery Rocket System (HIMARS) to the Ukrainian military. That decision "was seen as a serious provocation, given the enhanced capabilities these weapons afforded," according to the lawmakers.
The letter mentions the Biden administration's plans to ship M1 Abrams tanks to Ukraine, which require months to ship and training for Ukrainian crews, and to send ground-launched small-diameter bombs, which would also require months to ship.
On top of the $113 billion that Congress has authorized for Ukraine, the Biden administration is still drawing funds from the $45 billion package approved in December. That aid is expected to be exhausted by the summer, meaning the White House will likely ask Congress to authorize more funds soon.
In February, Representative Mathew Gaetz accused the Biden White House as well as members of both parties of spending tens of billions of dollars in Ukraine to keep a war going that does not satisfy any U.S. national interest other than making U.S. weapons manufacturers happy.
"How much more for Ukraine? Is there any limit?" Gaetz asked on the floor of the U.S. House of Representatives. "Which billionth dollar really kicks in the door? Which redline we set will we not later cross?"
U.S. Representative Marjorie Taylor Greene recently told U.S. media that Ukraine was "not the 51st state," and that she has to focus on fixing the problems her constituents and the American people are facing.
"We're ignoring our own people's problems... the United States needs to be pushing for peace in Ukraine, not funding a proxy war with Russia."
"Politicians have given over $100 billion of taxpayer money to Ukraine," a spokesperson for Senator Rand Paul said. "Taxpayers deserve to have a full accounting of how their money is being used overseas, particularly before even more is asked of them and especially since priorities in our own nation are being neglected."
The arguments against "blank checks" for Ukraine appear to be gaining popularity among regular Americans. The support for unconditional military aid has decreased notably, from 60 percent in May 2022 to 42 percent this February. The biggest drop has come from Republicans, according to a poll by The Associated Press-Norc Center for Public Affairs Research.
On Wednesday, the White House announced its 36th package of military aid for Ukraine.
The letter comes as Ukraine received U.S.-made Patriot surface-to-air guided missile systems, which will further satisfy U.S. arms manufacturers.