Iran learn fate at 2023 CAFA Championships
April 26, 2023 - 14:43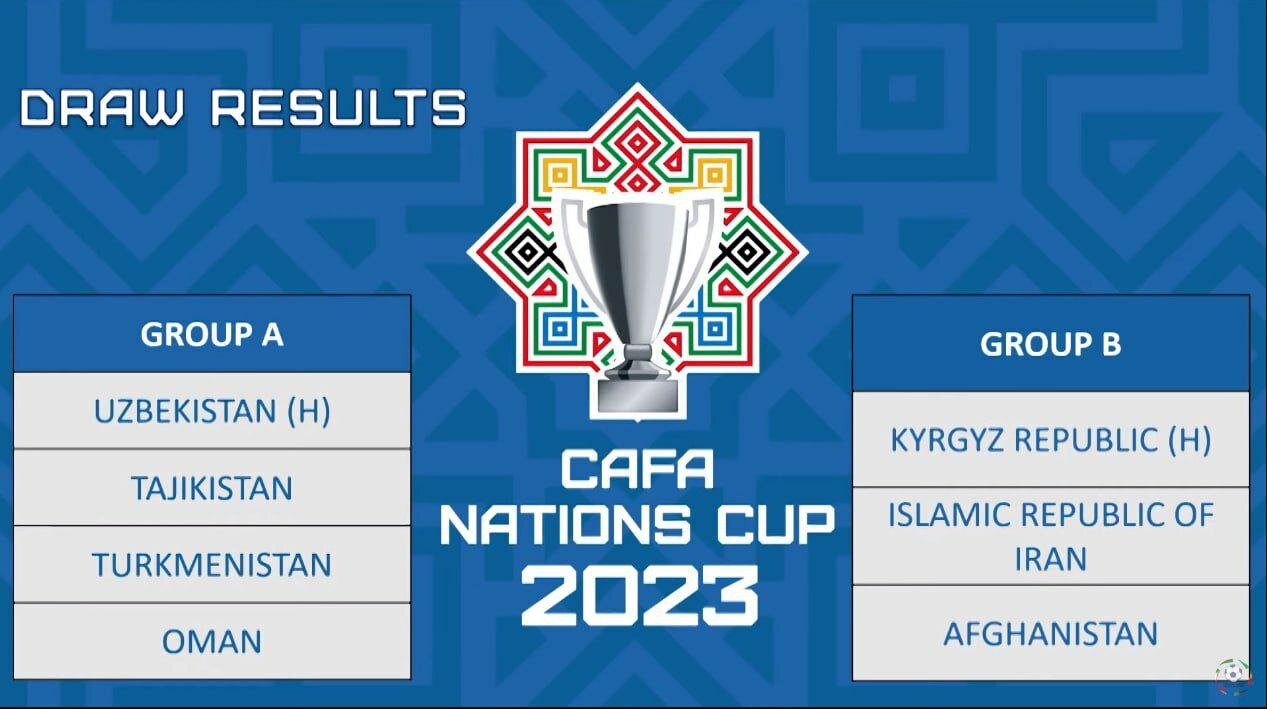 TEHRAN – Iran national football team are drawn along with Kyrgyzstan and Afghanistan in Group B of the 2023 CAFA Championships.
Group B consists of Uzbekistan, Tajikistan, Turkmenistan and Oman.
Uzbekistan and Kyrgyzstan will host the competition from June 10 to 20.
The teams drawn in group B will play their matches on June 10, 13 and 16 and Group A matches will be held on June 11, 14 and 17.
The final match and the match for the third place will be played on June 20 in Tashkent, capital of Uzbekistan.