9,000-year-old Tepe Sarab on verge of destruction
April 26, 2023 - 21:10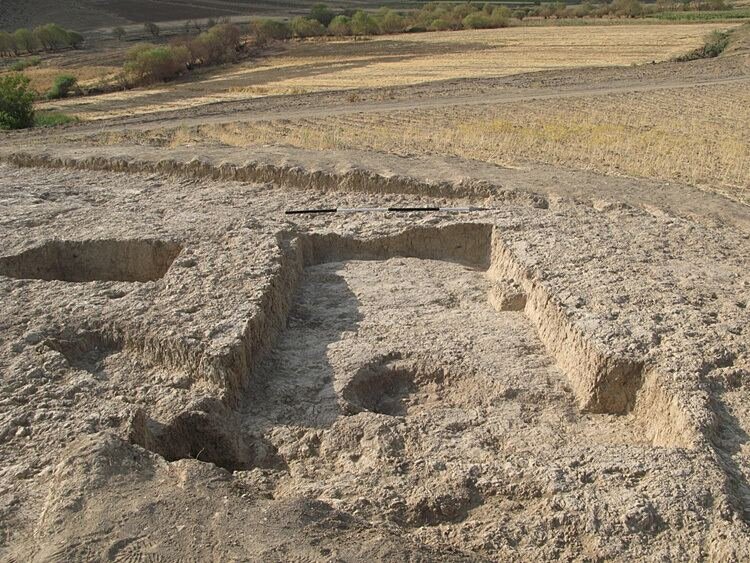 TEHRAN – Tepe Sarab, a 9,000-year-old archaeological hill in the western province of Kermanshah, is under threat of destruction, an Iranian archaeologist said on Wednesday.
A railroad project destroyed parts of the hill, and urban expansion has resulted in construction debris being dumped in this area, Hojjat Darabi stated.
The soil collected during the excavation for the completion of the Kermanshah railway project is piled up next to the ancient site, and farmers use this soil to fill holes in their fields, he explained.
As a result, the bed of an ancient stream nearby was filled with soil, dried, and disappeared, he added.
The stream was of high importance, as it formed the 9,000-year-old Tepe Sarab, and the ancients settled next to the stream and its freshwater spring, he noted.

As nearby villages are constantly developing and expanding, it is common for construction debris to be dumped near the site and sometimes even on the ancient site and the height of this construction debris can often reach as high as five meters, he mentioned.
In the future, this may cause major problems for archaeological surveys on the site, he said.
In 1960 Robert Braidwood of the University of Chicago's Oriental Institute moved into the Kermanshah Plain and partially excavated Tepe Sarab for the first time.
It was subsequently inspected by researchers from the University of Toronto. The University of Toronto excavations concluded that the site was occupied around 6,000 BC. The University of Toronto excavations lead to the discovery of approximately 2,400 clay objects. Although Tepe Sarab is not the only site where early human figurines have been discovered in Iran, it has the largest quantity of human figurines of all excavated Iranian Neolithic sites.
Kermanshah embraces a variety of awe-inspiring historical sites, including Taq-e Bostan and the UNESCO-registered Bisotun.
ABU/AM