Russia cautions against 'huge mistake' of sparing opportunity to resurrect JCPOA
April 26, 2023 - 20:54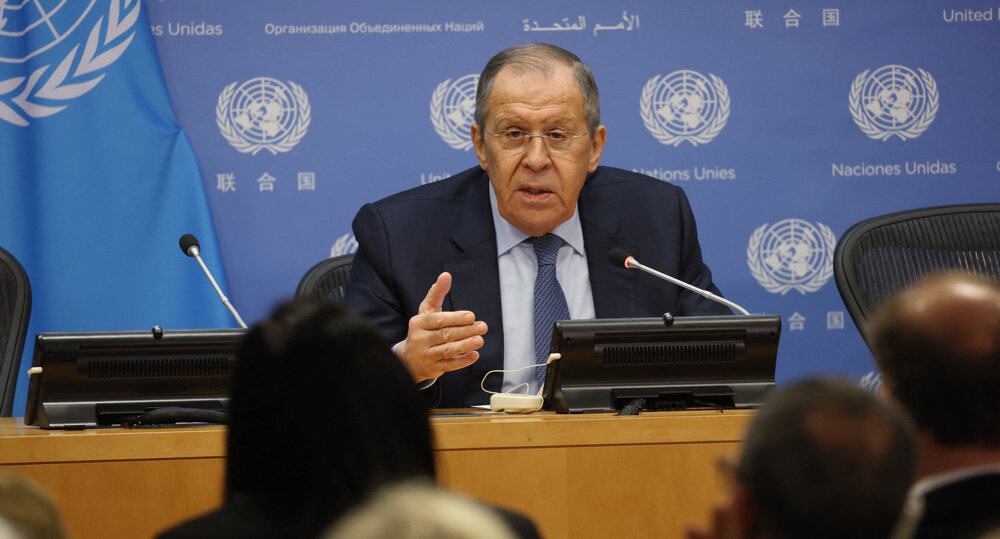 TEHRAN- Sergey Lavrov, the Foreign Minister of Russia, has urged the West to take advantage of the chance to salvage Iran's nuclear program, also known as the Joint Comprehensive Plan of Action (JCPOA).
"It would be a huge mistake to pass up the chance of resuming this deal," Lavrov told reporters in New York.
Speaking with reporters on Tuesday in New York, the Russian foreign highlighted that it would be a "huge mistake" to lose the opportunity to resume the JCPOA as a result of the West's actions.
"We presume that a decision was made quite some time ago to restart the JCPOA. Now that European nations have lost interest for whatever reason, U.S. officials are stating through various channels under the condition of confidentiality that an alternative course of action should be pursued. I believe that missing the opportunity to continue this deal would be a huge mistake," he stated.
The senior Russian diplomat also stated that the rebirth of the JCPOA "does not depend on Iran, Russia, or China" at this time, but "the ones who destroyed it must now bring it back to life."
He also mentioned the improvement in ties between Iran and Arab nations, stating that it was a positive development.
"In principle, we support the establishment of some mechanisms for mutual assistance, openness, and confidence-building in the Persian Gulf region," he noted.
He went on to say that the previously agreed-upon document is completely in accordance with this purpose.
The goal of achieving unilateral benefits through bargaining or blackmailing is reflected in attempts to impose new conditions that were not included in the original document, according to Lavrov, who stated that these efforts complicate the process.
Iran's signature of the JCPOA with six major nations demonstrated to the world the benign character of its nuclear program.
However, the future of the agreement was uncertain following Washington's unilateral departure in May 2018 and its accompanying re-imposition of sanctions against Tehran.
In April 2021, talks in Vienna, the capital of Austria, began with the goal of easing sanctions against Iran and determining how serious the United States was about rejoining the agreement.
However, due to Washington's insistence on not lifting all of the sanctions and refusal to provide the essential assurances that it won't quit the accord again, the negotiations have remained dormant since August 2022.