Speaker says Tehran expects debt repayment initiatives from Iraq
April 30, 2023 - 21:38
Iraqi president lauds Iran-Saudi détente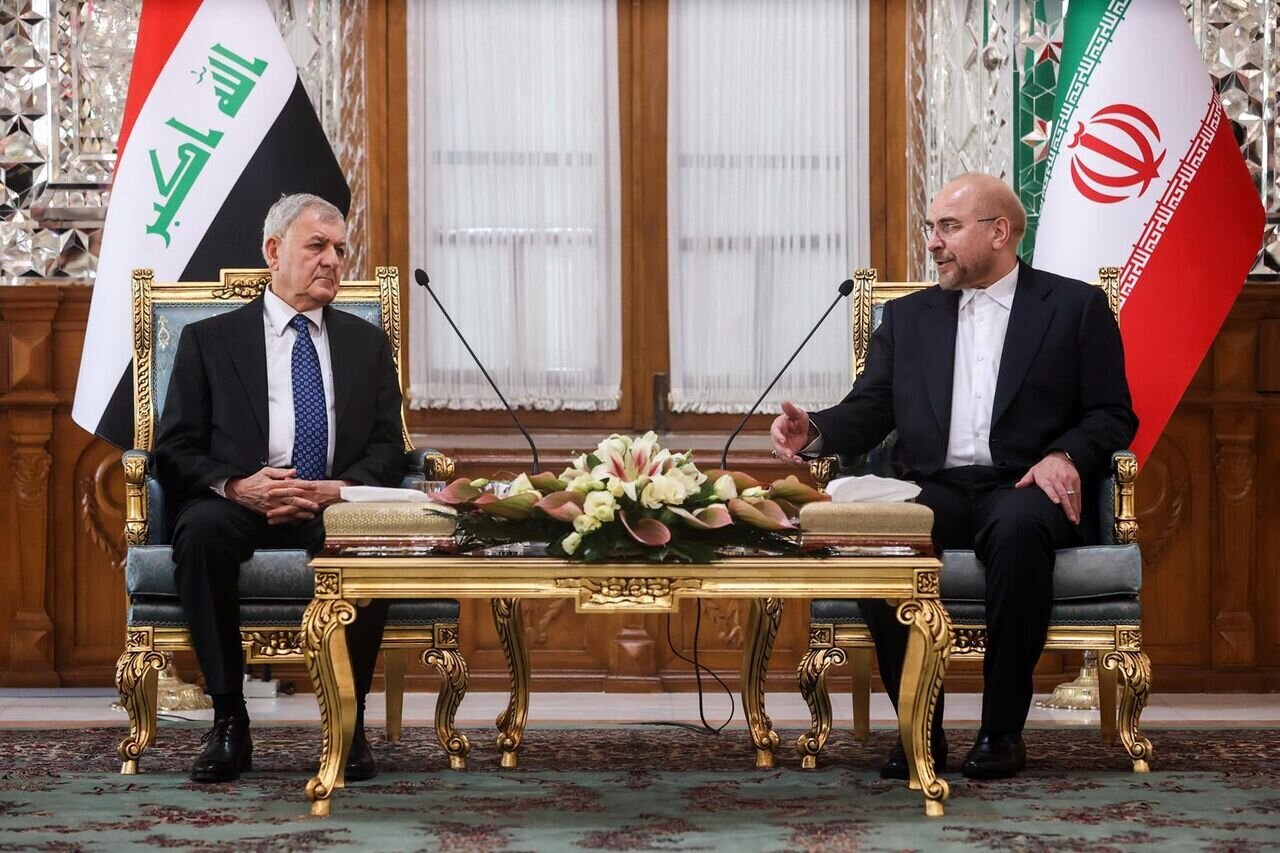 TEHRAN - Mohammad Baqer Qalibaf, the speaker of Iran's parliament, has urged the Iraqi government and parliament to take steps to devise plans to pay its debts to Tehran by circumventing U.S. sanctions against Iran.
Iran "clearly requests the Iraqi government and parliament to take better initiatives regarding U.S. cruel sanctions and repaying debts to Iran," Qalibaf said during his meeting with the visiting Iraqi President Abdul Latif Rashid on Saturday.
Iraq owes debts to Iran over its imports of electricity and natural gas from Iran.
According to the senior legislator, the U.S. works tirelessly to achieve its objectives and is the main adversary of both Iran and Iraq, which opposes strong ties between the two neighboring nations.
After Washington assassinated top Iranian anti-terror commander Lt. Gen. Qassem Soleimani and Iraqi commander Abu Mehdi Al-Muhandis in early January 2020, Qalibaf thanked the Iraqi parliament for passing a law requiring American forces to leave the country.
He also expressed gratitude to the Iraqi government for its efforts to open doors for negotiations between Saudi Arabia and Iran that resulted in the restoration of ties between Riyadh and Tehran in March.
For his part, the president of Iraq praised the Iran-Saudi agreement as a crucial step toward boosting regional security and stability.
The high level of bilateral relations and other topics, such as security in both nations, were also discussed by the two parties.
President Rashid thanked Iran for its assistance to the Iraqi country over the course of the last few decades.