Iran parliament votes to dismiss industry minister
April 30, 2023 - 20:55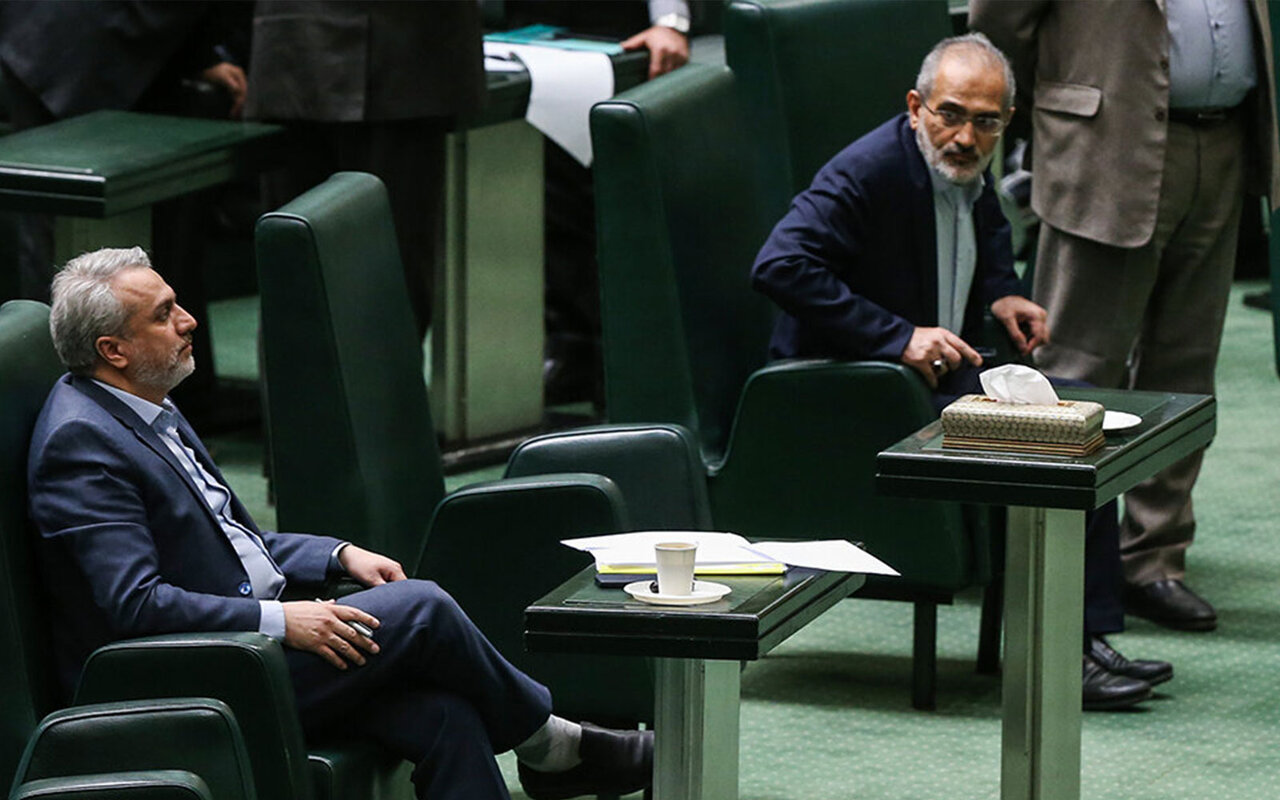 TEHRAN- Amid soaring prices of automobiles as well as the rising costs of industrial products, Iran's parliament decided on Sunday to unseat the industry minister, making him the first member of President Ebrahim Raisi's cabinet failing to win the confidence of the MPs.
In the open session of parliament, Reza Fatemi Amin, Minister of Industry, Mine, and Trade, took the podium to face questions from MPs who were dissatisfied with his ministry's performance and management of the affairs.
During the impeachment, he said that "we need unity now, therefore we make up for it with empathy."
Referring to recent rumors that he had granted automobiles to dozens of MPs during his earlier impeachment, he said "Fatemi Amin is not corrupt!"
Fatemi Amin added that what he called "vehicle mafia" spends money to undermine him.
He went on to add, "I am in the position of execution and your representatives are in the position of supervision, and if my answers are not convincing, I will hand over the position to the next soldier."
In reference to the issue pertinent to vehicles, Fatemi Amin remarked, "The country's car industry is in a dire state, but we are now in the middle of the way and we have reached good places."
"The car industry has many issues, but today its price is more apparent," said Fatemi Amin. He added, "Due to sanctions, automobile manufacturing has fluctuated."
He added, "The adversary is aware of the significant economic impact that cars have."
At the end, out of 272 MPs present in the 290-seat parliament, 162 MPs voted in favor of dismissing him, 102 voted no and two abstained.
Earlier on November 1, 2022, Fatemi Amin survived impeachment as the head of one of the most crucial ministries.
President Ebrahim Raisi appeared during the impeachment hearing to support his minister.
Raisi said impeachment is not a sign of conflict between the Majlis and administration.
The Iranian Constitution allows parliament to impeach ministers if they judge it necessary. When ten signatures are obtained, an impeachment motion can be filed.
Fatemi Amin's dismissal from the ministry has elicited conflicting reactions from politicians and people in general.
While some have praised the decision as necessary to address industry issues, others have expressed concern about the potential for further economic instability.