Raisi decoupled Iran's affairs from JCPOA: MP
April 26, 2023 - 21:1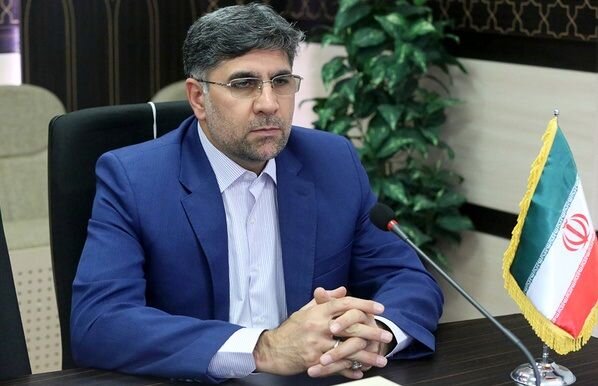 TEHRAN – An Iranian lawmaker has praised the Raisi administration's move to reduce the impact of the 2015 nuclear deal on the internal affairs of Iran, describing it as a "good achievement."
The lawmaker, Shahriyar Heidari, who is a member of the Parliament's National Security and Foreign Policy Committee, hailed the foreign policy agenda of the Raisi administration.
In remarks to the parliamentary news agency ICANA, Heidari also said Foreign Minister Hossein Amir Abdollahian did a lot of efforts to strengthen Iran's relations with its neighbors.
"Deepening relations with neighbors and regional and even Asian countries is considered one of the strategic policies of our country," said Heidari, adding, "Over the past year, we have seen the establishment of high-level relations with countries such as Russia, China, and even Saudi Arabia."
According to Heidari, the conclusion of long-term strategic contracts with regional countries shows the serious determination of the government to create common interests with countries and governments.
"The diplomatic apparatus of our country has taken a good path to restore relations with neighbors and countries in the region, and this will affect the economic, cultural and even social components," the lawmaker said.
"In other words, it can be acknowledged that the 13th government has tried to behave in addition to the past process in the field of foreign policy and not to tie the future of the relations of the Islamic Republic to the Joint Comprehensive Plan of Action (JCPOA)."
The lawmaker concluded, "This has caused the unilateral and cruel sanctions of the United States against our country to be neutralized because the [number of] countries that interact with Iran have increased and more capacities have been created."
To this end, Amir Abdollahian traveled to Oman on Tuesday and is expected to arrive in Lebanon on Wednesday.
In Muscat, he praised Oman's policy of consolidating and strengthening relations between the two countries.
He described the visit of Iranian President Ebrahim Raisi to Muscat as well as the upcoming visit of the Sultan of Oman to Tehran as a turning point in bilateral relations in various sectors.
Touching on regional issues, the chief diplomat pointed to Muscat's and Baghdad's hosting of talks between Iran and Saudi Arabia, highlighting regional cooperation as an important necessity.
He expressed satisfaction with the fact that relations of the regional states are in a proper and promising situation and within the framework of the 13th administration's "neighbors-first" policy and its adherence to the principle of good-neighborliness.
The MP also said comprehensive and indivisible security is an important must for the region and, in this regard, described the presence of foreign forces as costly and disruptive to regional security.
In Beirut, Amir Abdollahian is set to meet with Parliament Speaker Nabih Berry, caretaker Prime Minister Najib Mikati, and Foreign Minister Abdullah Bu Habib on Thursday.
The Raisi administration has been pursuing the neighborhood policy right from the start, which aims to boost Iran's relations with neighbors and major non-Western world powers.